June 14 was the World Blood Donor Day, here's a look at whether the claim that people with tattoos cannot donate blood is true.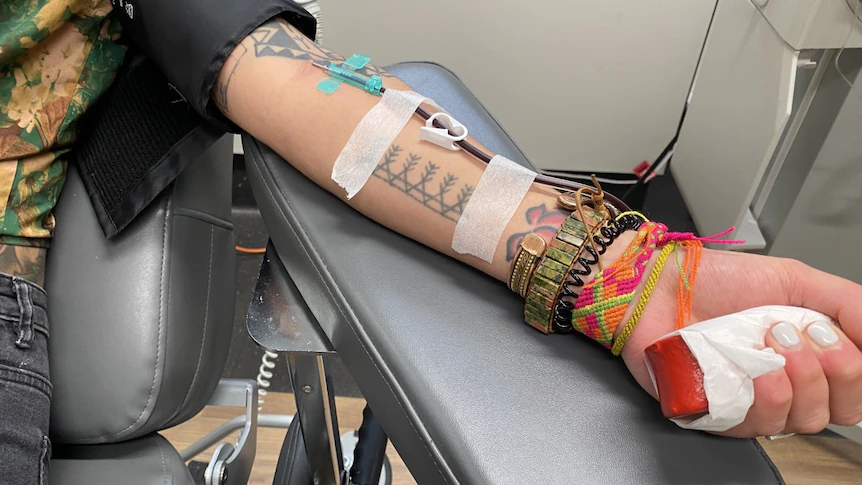 Kolkata: Blood donation is a noble work and encouraging blood donation with age and explaining its benefits should be a must keeping in mind society. However, there are several myths revolving around blood donation and one such is that people with tattoos cannot donate blood.
June 14 was the World Blood Donor Day, here's a look at whether the claim that people with tattoos cannot donate blood is true. It is important to note that while donating blood can save a human life, in the donor's body, it takes hardly 24 to 36 hours to replenish the amount of blood donated.
You must have heard from many people that it is not possible to donate blood if one gets a tattoo. However, this claim is completely wrong. Blood cannot be donated within 3 to 12 months of getting a tattoo.
Why cannot a recently-tattooed person donate blood?
While getting a tattoo, things like the ink, metal etc. enters the body and affects the immune system. These are then absorbed into the bloodstream and a body is exposed to harmful viruses. But it is harmful only when it is done in an uncontrolled or unsafe tattoo parlour. Dirty needles or needles used by others carry diseases like Hepatitis B, Hepatitis C, HIV, etc.
That is why it is usually advised to wait a year between getting a tattoo and donating blood.
In April 2020, the US Food and Drug Administration (FDA) proposed a period of three months' wait. If you have a blood-borne disease, detectable antibodies will be seen over a period of three months.
In the US, if you go to a state-controlled shop for a tattoo, it is possible to donate blood within three months. So, the risk of infection is low. Tattoo shops in the following states do not require state regulation.
1. Arizona
2. Idaho
3. Maryland
4. Nevada
5. New York (state law is under development)
6. Pennsylvania
7. Utah
8. Wyoming
However, some cities in these states have made arrangements to control their stores. In state-controlled tattoo shops, several steps such as heightened hygiene parameters have been set in order to prevent contaminated blood entering the customers.
Criteria to be eligible for blood donation
• Must be 18 years of age.
• Weight must be at least 50 kg
• Pulse rate should be between 50 and 100 beats per minute on an average
• Blood pressure must be 80/120
Reasons that prevent a donor from donating blood
• If you have been drinking alcohol in the last 24 hours
• If you have recently travelled abroad
• If there is a dental surgery within a few days of blood donation
• If you have smoked within four hours of the donation
• Donation is not possible if a person is pregnant
• Anaemia patients are not allowed to donate blood
A working professional, Sayani is a passionate story-teller and mostly writes feature articles on history, food and lifestyle. A passionate traveler, Sayani often pens mesmerising travelogues.