He said in this blistering heat disconnecting someone's power supply is an insult to humanity and can't be tolerated.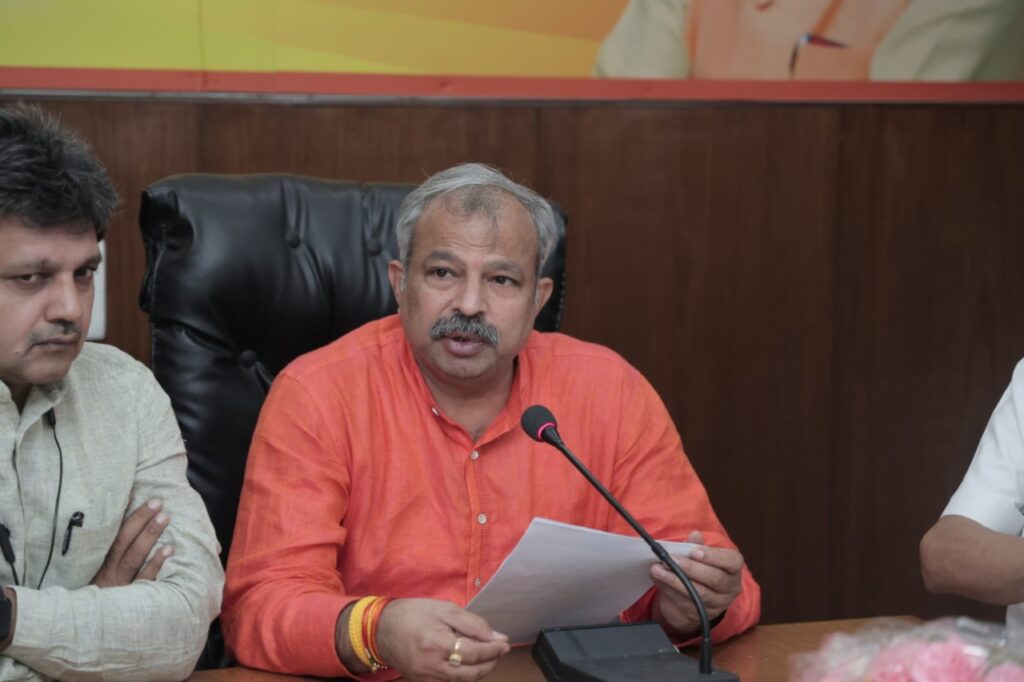 New Delhi:  Delhi BJP President Adesh Gupta on Friday said that the difference between words and actions of CM Arvind Kejriwal is repeatedly coming to the fore with people expressing their anger in the open on some issue or the other. The state BJP's pol khol abhiyan to expose Kejriwal's plethora of unkempt promises and falsehood has given them just the right platform to vent out their ire. This was seen in Tilak Vihar area during one such campaigns when families of victims of 1984 Sikhs killings complained to the party leaders that while they were promised up to 400 unit free electricity by Kejriwal, the fact is on the contrary,  they are getting hefty bills running into lakh of rupees. There are 925 Sikh victims' families living here who were promised this.

The state party president met people at Tilak Vihar and Madipur assembly segments here this morning during pol khol abhiyan  many of whom showed him their electricity bills running into lakh of rupees despite using just a fan or lights in their homes. Later in the day at a press conference he showed a video which had copies of the bills of some of these Sikh families. He said one Phool Singh got a bill of Rs 222670 though he has only a fan, one tube light and a cooler. Another bill was that of one Indira Kaur worth Rs 144530 while another Gurdeep Singh received a bill for Rs 132170. The fact is most of these people are living in a 20 square yard house and only a tube light, fan and a cooler is used there. Not only many of them have been sent hefty bills but on non-payment, some of them had their power metres disconnected. 
He said these are the very people who had lost their near and dear ones in 1984 violence and who were promised Rs five lakh assistance per family by the Kejriwal government. The fact is our pol khol campaign has now become a platform for people to tell openly about failures and falsehood of Kejriwal.

He said in this blistering heat disconnecting someone's power supply is an insult to humanity and can't be tolerated. Kejriwal had promised a government job to a family member of those who had lost their lives during 1984 Sikhs killings but nothing has been done in this context so far.  While making false promises in other states, the matter of fact is there is no humanity left in him. Whenever it is election time his MLAs remember all promises but conveniently forget them once the polls are over.

The state president wondered if Kejriwal had some understanding with the private power discoms to the extent that instead of thinking about welfare of poor and needy, he is working for the benefit of these companies. While Rohingiyas Bangladeshis are getting free power supply in Madanpur khadar, Badarpur area where they have been settled by his government, the Delhiites are being discriminated against.