We demand a complete roll back of Kejriwal's statement which has hurt the sentiments of Kashmiri Pandits. We will hold massive protest, if statement was not taken back, said Raghav Pal Mandal.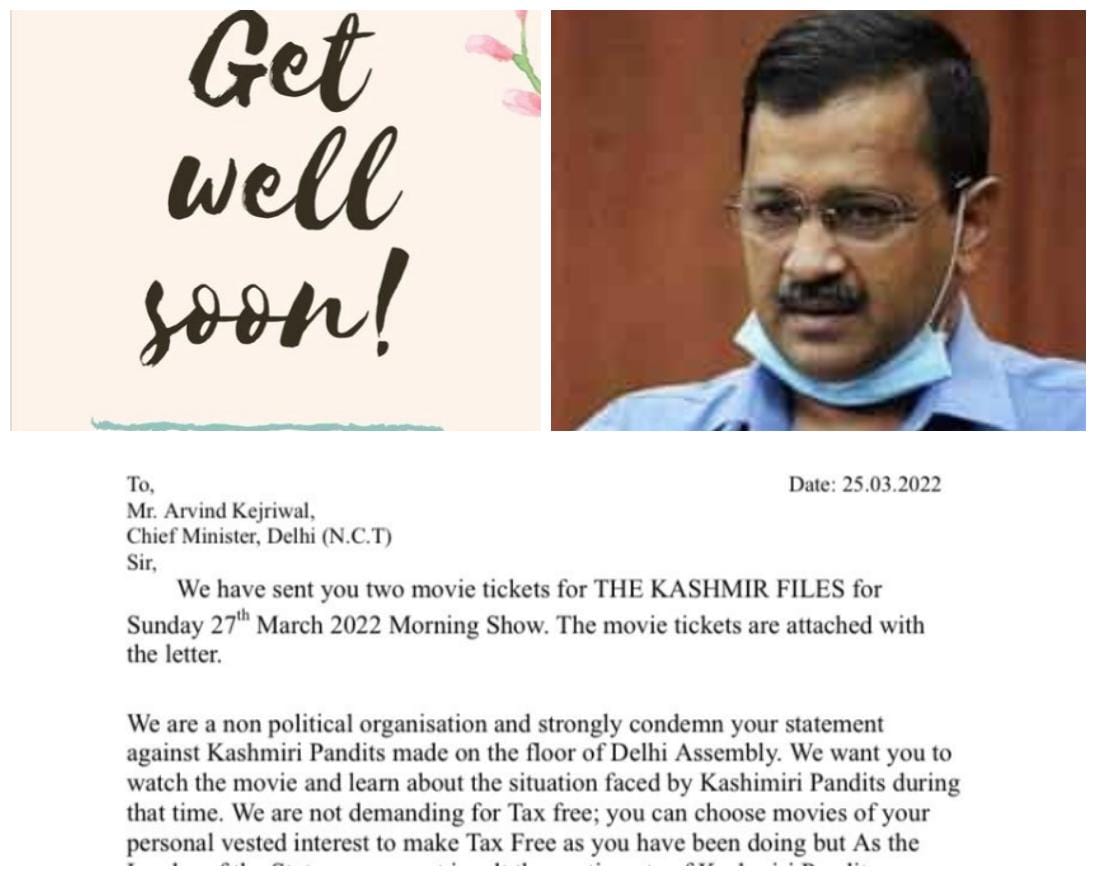 New Delhi: Youth Welfare Association on Tuesday gifted two movie tickets of 'The Kashmir Files' for Sunday's morning show Delhi Chief Minister Arvind Kejriwal. It said movie tickets have been couriered with the letter.  The body has also sent a bouquet of flowers and get well soon card to CM's house. The Delhi CM should listen to "Raghupati Raghav Raja Ram" bhajan so that 'sadhbudhi' prevails in him soon.
Association's president Raghav Pal Mandal informed that the association condemns Kejriwal's statement against Kashmiri Pandits made on the floor of Delhi Assembly. "We want him to watch the movie and learn about the situation faced by Kashimiri Pandits during that time. The CM can choose movies of his vested interest to make tax free as he has been doing but as the Leader of the State he cannot insult the sentiments of Kashmiri Pandits.
He further said, "We demand a complete roll back of his statement which has hurt the sentiments of Kashmiri Pandits, else massive protest will be held against it across Delhi. We as a group of young professionals and students believe that the Delhi CM will take back the statement and not mock again."