An awareness drive against Single Use Plastic was carried out South Ex-II; 9 kgs of plastic bags were seized, 16 challans were slapped.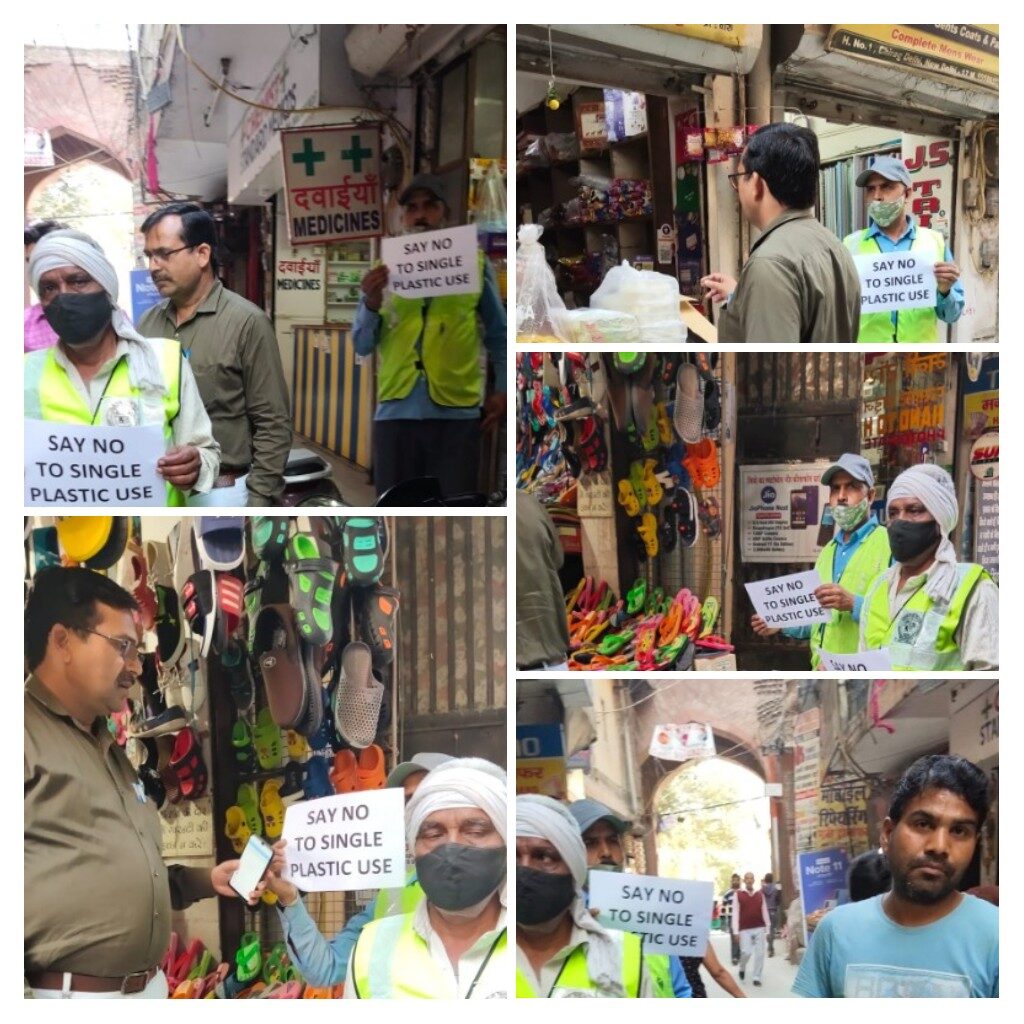 New Delhi: South Delhi Municipal Corporation (SDMC) on Monday carried out sanitation-cum-awareness campaigns in its area. In South Ex-II, an awareness drive was organized against Single Use Plastic (SUP).
During the drive, shopkeepers were made aware of the bad effects of plastic bags and its use and 9 kilograms of plastic bags were seized while 16 challans were also slapped. During the drive, members of the market association took part actively and assured the SDMC officials not to use SUP.
In Mansa Ram Park and Ujjwa Village, public awareness campaigns were organized at massive level to ensure segregation of wet and dry waste at source level and to ban use of SUP. Besides this, a workshop was also organized for training of staff deployed at auto-tippers and garbage pickers.
During the workshop, they were aware of how to segregate waste/garbage. Citizens also participated in the programme and discussed various aspects relating to waste management. In Vasant Kunj and Chirag Delhi, public awareness campaigns were organised against SUP and waste segregation.