The CBI has registered a case under Sections 147, 148, 149, 325, 326, 302, 307, 427, 435 and 436 of the IPC.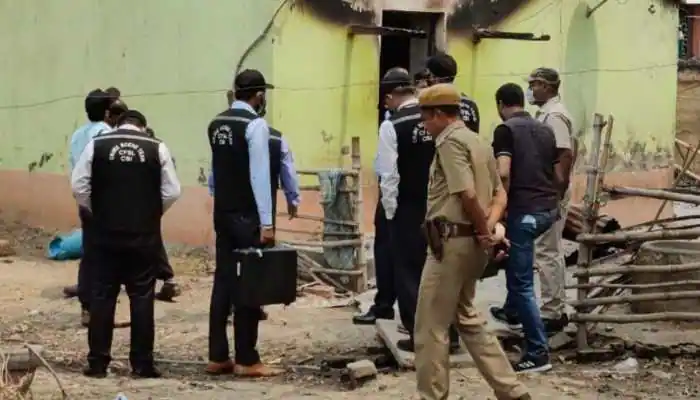 Kolkata: A day after the Calcutta High Court ordered the West Bengal government to hand over the case papers and the arrested accused of the Birbhum Killings to the Central Bureau of Investigation (CBI), a team of the central agency reached Bogtui village on Saturday where violence broke out after the murder of local Trinamool Congress (TMC) leader Bhadu Sheikh. The violence led to the death of eight persons, seven of whom were charred to death after their houses were set on fire and one died of his injuries.
The CBI has registered a case under Sections 147, 148, 149, 325, 326, 302, 307, 427, 435 and 436 of the IPC. The team of the central agency, comprising 15 officers, is assisted by experts from the Central Forensic Science Laboratory (CFSL), who are currently examining the site. According to sources, the crime scene is being videographed.
Officials privy to the investigation also told The Theorist that a team of CBI officers have also reached the police station to collect the case papers. The CBI FIR is based on a complaint by sub-inspector Dhruba Jyoti Dutta of Rampurhat police station and a total of 21 people have been named in it.
In the probe initiated by the Special Investigation Team (SIT) by the West Bengal government, as many as 22 people, including TMC's Block 1 President Anarul Sheikh.
The CBI probe comes after Chief Minister Mamata Banerjee visited the village and announced compensation packages for all those who were affected. While the next of kins of those who died will get Rs 5 lakh, the government will provide Rs 2 lakh to the families who need to rebuild their homes. To the injured, Banerjee handed our cheques of Rs 50,000 and those who have more than 60% burn injuries were given cheques of Rs 1 lakh.
The Chief Minister had also slammed the local police and said the incident could have been stopped had the police reached the spot on time.