The statement of Bihar cop came after busting a terror module of PFI and while explaining the modus operandi of the module he compared it with RSS, a parent organisation and ideological mentor of the BJP.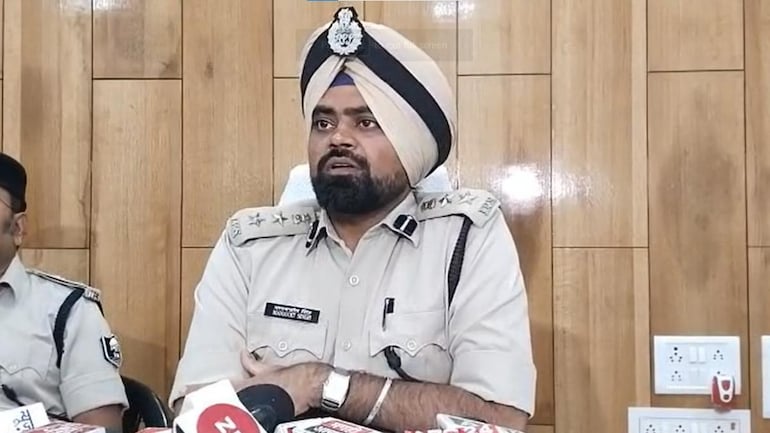 Patna: Patna Senior Superintendent of Police (SSP) Manavjeet Singh Dhillon on Thursday sparked a controversy after comparing Popular Front of India (PFI) with Rastriya Swayamsewak Sangh (RSS). The Bihar Police personnel said that the PFI are calling youth to their centres, promoting their ideology and brainwashing them.
He said that PFI's act is like the shakhas and trainings like the one imparted by RSS which uses lathis to provide physical education to its members. The statement of the policeman came after the busting of a terror module of PFI and while he was explaining the modus operandi, he compared it with RSS, a parent organisation and the ideological mentor of the BJP.
Also Read: Bihar Police bust terror module, unearth plot to attack PM Modi; 2 arrested
Patna SSP's comparison of PFI with RSS sparked a massive political outrage in the state with BJP leaders condemning the statement. Amid the growing controversy, Bihar Chief Minister Nitish Kumar has reportedly sought an explanation from Dhillon in the next 48 hours.
Former Deputy Chief Minister of Bihar and Rajya Sabha MP Shushil Kumar Modi in a series of tweets condemned Dhillon's statement. He said, "It is highly condemnable and ignorant to compare a patriotic organization like Rashtriya Swayamsevak Sangh with this banned organization after the arrest of suspected terrorists of PFI involved in a conspiracy to make secular India an Islamic country." He further said, "Patna SSP should immediately withdraw such statement and apologize for it."
Bihar BJP, in a statement, said, "The SSP has lost his mental balance, needs to be dismissed from service for equating RSS with PFI."
Earlier, Patna Police had arrested two activists of the banned organization Popular Front of India (PFI) for allegedly conspiring to make India an Islamic nation by 2047 and hatch a plot to attack Prime Minister Narendra Modi during his visit on July 12.
The duo was picked up from areas under the Phulwarisharif police station and booked under sections of the stringent Unlawful Activities Prevention Act (UAPA).
Athar Parvez and Md Jalaluddin were reportedly being trained in Phulwarisharif 15 days ahead of PM Modi's visit. The police said Parvez and Jalaluddin held meetings on July 6 and 7 to plot ways to target PM Modi. In a raid at their office, the police found incriminating documents, including one which was titled — '2047 India Towards Rule of Islamic India'. As many as 25 PFI pamphlets were also recovered from their possession.
The probe revealed that most of the youths who visited Ahmad Palace used to come from Kerala, West Bengal, Uttar Pradesh, Tamil Nadu and other states to take training in terror plotting.
The police also said that the accused used to receive money from many Islamic countries, including Pakistan, Bangladesh and Turkey to run the anti-national campaigns.