There was a time when the 'kala-azar' had claimed several lives in undivided Bengal and also in Bihar but that dates back to the colonial times when there was no treatment.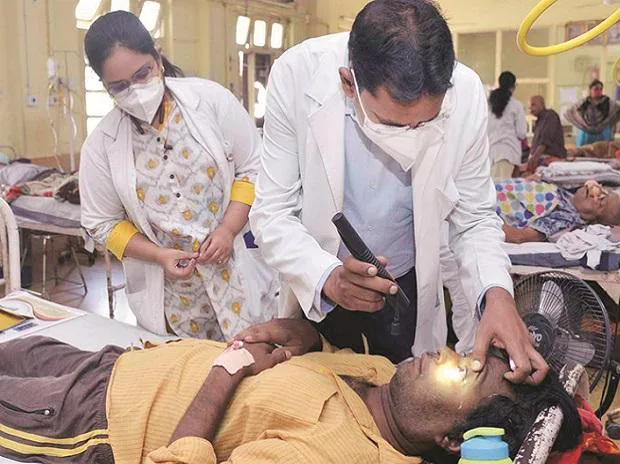 Kolkata: West Bengal has recorded around 65 cases of 'Kala-Azar' or the black fever over the last few weeks and the administration has already taken steps to curb the spread of the disease, which is usually transmitted by bites of sandflies infected with the parasite 'leishmania donovani' and that's why it is also known as Visceral leishmaniasis (VL).
Also Read: 'Kala-Azar': West Bengal records 65 cases of black fever across 11 districts
There was a time when the 'kala-azar' had claimed several lives in undivided Bengal and also in Bihar but that dates back to the colonial times when there was no treatment. Although it is necessary to remain alert, it is important to note that the disease is completely curable. Here are some facts about 'Kala-Azar' or black fever:
What is Kala-Azar or black fever?
According to the World Health Organisation (WHO), black fever "is characterised by irregular bouts of fever, weight loss, enlargement of the spleen and liver and anaemia. The disease is highly endemic in the Indian subcontinent and in East Africa, where an estimated 2,00,000-4,00,000 new cases occur each year".
There are three main forms of Kala-Azar: visceral, cutaneous and mucocutaneous. Visceral leishmaniasis, the most serious form of the disease, is endemic in more than 80 countries, says WHO. Visceral leishmaniasis (VL) is fatal if left untreated in over 95% of cases.
Cutaneous leishmaniasis (CL) is the most common form of leishmaniasis and causes skin lesions, mainly ulcers, on exposed parts of the body, leaving life-long scars and serious disability or stigma. Mucocutaneous leishmaniasis leads to partial or total destruction of mucous membranes of the nose, mouth and throat.
How does 'Kala-Azar' spread?
Leishmania parasites are transmitted through the bites of infected female phlebotomine sandflies, which feed on blood to produce eggs. The epidemiology of leishmaniasis depends on the characteristics of the parasite and sandfly species, the local ecological characteristics of the transmission sites, current and past exposure of the human population to the parasite, and human behaviour. Some 70 animal species, including humans, have been found as natural reservoir hosts of Leishmania parasites.
Population at risk of contracting 'Kala-Azar'
While there is no set formula as to who can be affected by 'Kala-Azar', experts say poor housing and sanitary conditions (such as a lack of waste management or open sewerage) may increase sandfly breeding and resting sites, as well as their access to humans. WHO also tags malnutrition as a reason. "Diets lacking protein-energy, iron, vitamin A and zinc increase the risk that an infection will progress to a full-blown disease," says WHO.
Changes in urbanization, and the human incursion into forested areas may also lead to Kala-Azar.
Treatment of 'Kala-Azar' or black fever
The treatment of Kala-Azar depends on factors such as the type of the disease, concomitant pathologies, parasite species and geographic location. Kala-Azar is a treatable and curable disease, which requires an immunocompetent system because medicines will not get rid of the parasite from the body, thus the risk of relapse if immunosuppression occurs. All patients diagnosed as with visceral leishmaniasis require prompt and complete treatment.