The IMD also predicted rainfall activities accompanied by thunderstorm in northeast India.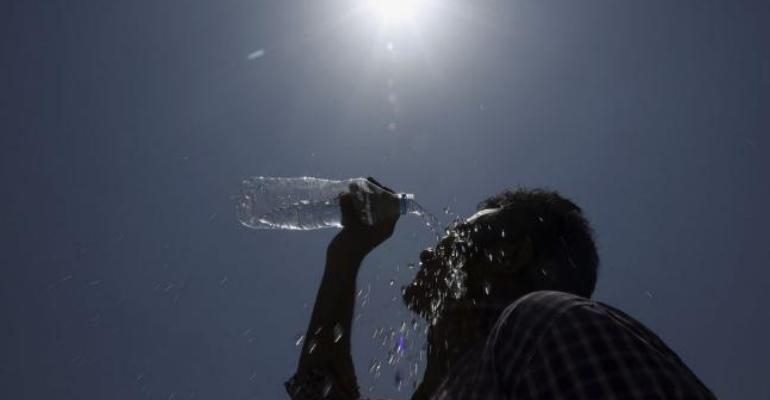 New Delhi: The India Meteorological Department (IMD) Wednesday said heat wave to severe heat wave conditions is likely in most parts of west Rajasthan on Wednesday and in many parts on Thursday. It added that in some parts of west Uttar Pradesh, east Rajasthan and west Madhya Pradesh, similar conditions are likely on Wednesday and Thursday.
The weathermen also predicted heat wave to severe heat wave conditions in isolated pockets of south Haryana and Delhi on the same days.
The heat wave conditions are likely to reduce only between April 1 and 3 but added, some of the areas may still experience similar conditions.
IMD also said isolated heat wave conditions are likely over Himachal Pradesh and East Uttar Pradesh on Wednesday and Thursday. In central Maharashtra, Jharkhand, Gangetic West Bengal and interior Odisha, heat wave conditions are likely to persist till April 1.
In Chhattisgarh, Marathwada and Telangana, the same conditions may persist till April 2 starting Thursday. In Vidarbha region, the conditions may persist till April 2 while in Gujarat, it may extend for another day, till April 3. Meanwhile, in east Madhya Pradesh and Saurashtra¬ Kutch, the conditions may continue to persist for the next five days starting Wednesday.
Rainfall Forecast
For Thursday and Friday, the IMD has predicted fairly widespread to widespread light/moderate rainfall with thunderstorm/lightning and squall (50-60 kmph) in over Assam-Meghalaya. In Nagaland-Manipur­Mizoram-Tripura, thunderstorm/lightning/gusty winds (30-40 kmph) is expected while thunderstorm/lightning is expected on the same days in Arunachal Pradesh.
A statement issued by the IMD said, "Isolated heavy rainfall likely over Sub-Himalayan West Bengal-Sikkim on April 3; Assam-Meghalaya on March 31, April 2 and 3 and over Arunachal Pradesh from March 31 to April 3."
It added, "Light to moderate isolated/scattered rainfall is likely over coastal Karnataka and Lakshadweep on March 30 and 31; over Kerala-Mahe, Tamil Nadu, Puducherry, Karaikal and South interior Karnataka during next five days" starting Wednesday.