Meanwhile, the lone adult in the Hyderabad gangrape case, Saduddin Mallik, will continue to remain in jail.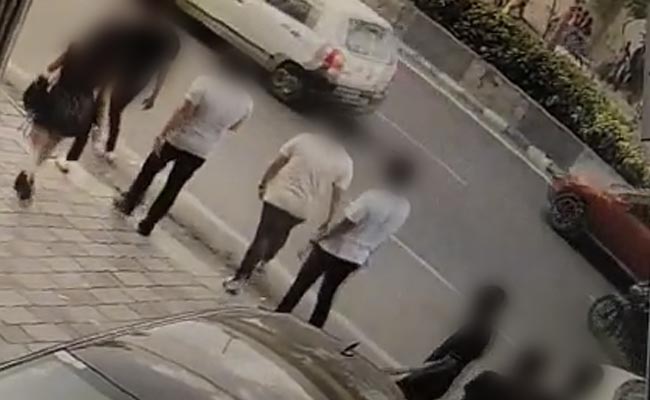 Hyderabad: The four minors accused in the Hyderabad gangrape case were released on bail after over a month's detention, said officials. The incident, which involved the son of a legislator, had sparked off an outrage in Telangana.
Officials said a fifth minor detained in the case will continue to remain in the juvenile home since he has approached the Telangana High Court for bail. Meanwhile, the lone adult in the case, Saduddin Mallik will continue to remain in jail.
A 17-year-old girl had alleged that she was gang raped by an MLA's son and five others in a Mercedes car, said Hyderabad Police. According to a senior police official, the police have registered a case against unknown persons based on a complaint by the girl's father.
"The 17-year-old girl was sent for medical examination and police have now altered the case and added section 376 (gang rape) of the IPC to it," the police had said back then.
The victim's father said that the girl was asked to join the accused in a Mercedes car. According to the FIR filed by the victim's father, the accused misbehaved with his daughter and even inflicted injuries on her neck. The police further said that the investigation is underway.
The minor accused are students of Classes XII and XII and belong to "politically influential" families. One of the juveniles was allegedly seen in videos misbehaving with the girl but was not involved in the rape, the police had said.
The minors had offered to drop her home but had instead taken her to a pastry and coffee shop where they changed their car. Later, the accused parked the car and allegedly took turns to rape the minor girl.
The Theorist is a mainstream website which contains national and global news with methodical approach. The Theorist has a motive to serve credible news, views & analysis to its readers and to share information which are important for them. The Theorist has a team of writers, photographers and correspondents across the country and abroad as it believes to deliver a quality product with originality and power of effective journalism.