ZomoZ, founded by Shouvik Dhar, an ISB alumnus, has a scalable business concept with powerful backend systems supported by simplified plug-and-play outlets.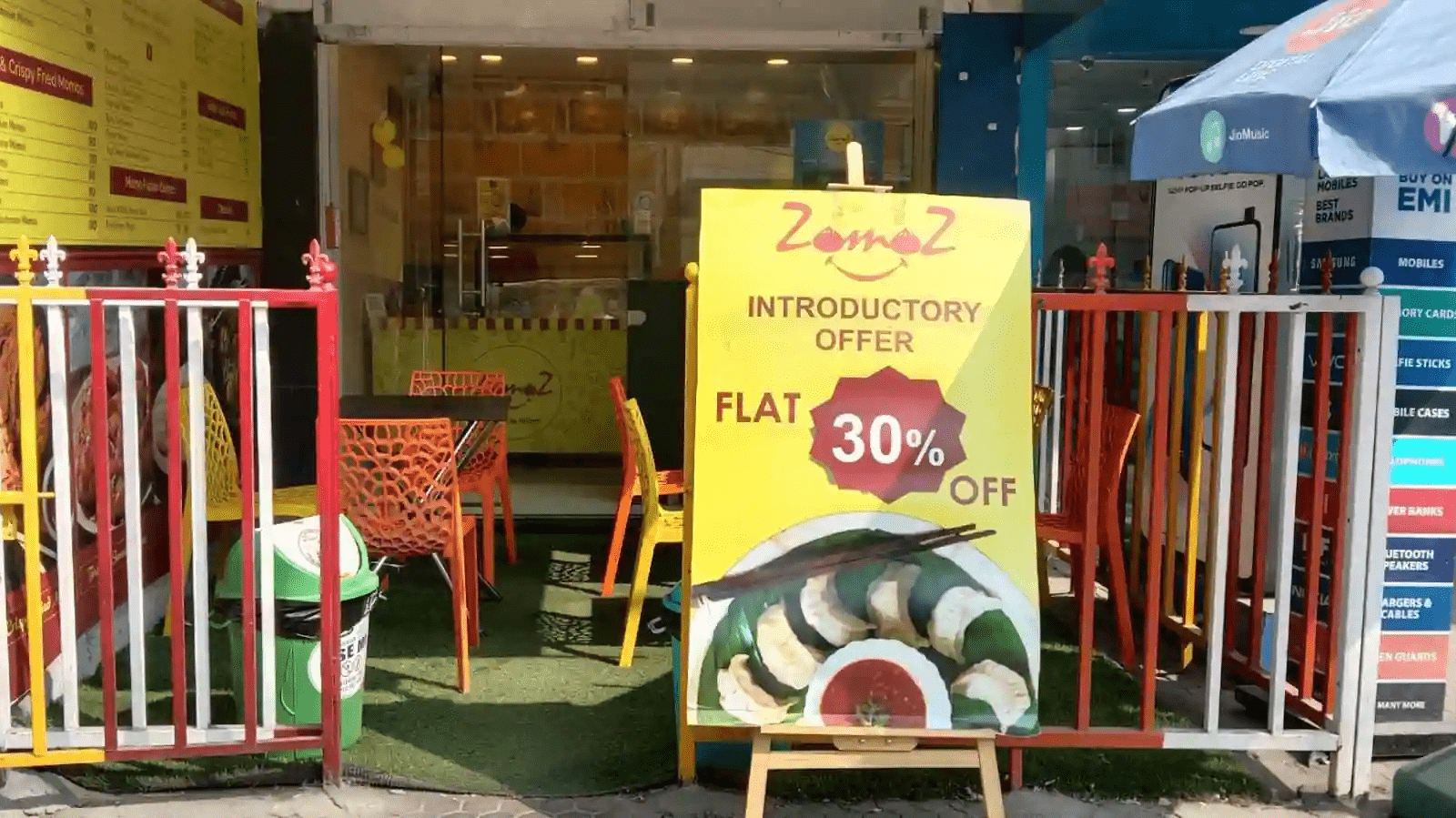 Hyderabad: ZomoZ — a Hyderabad-based quick-service restaurant chain, has become the fastest-growing momo brand, overtaking the growth rate of its competitors.
ZomoZ, founded by Shouvik Dhar, an ISB alumnus, has a scalable business concept with powerful backend systems supported by simplified plug-and-play outlets.
How ZOMOZ began its journey
The story of Hyderabad-based QSR chain ZomoZ began in 2016 with a small two-bedroom apartment and five hand-made momo makers. The need for automation to assure scalability and consistency became apparent as orders increased and the chain invested in state-of-the-art technologies very early on.
The company was profitable but the Covid-19 pandemic forced the closure of their mall and corporate outlets, resulting in a significant loss in the revenue. Soon, ZomoZ joined hands with Rebel Foods, the world's largest internet restaurant company, which owns brands like Faasos, Ovenstory, Behrouz Biryani and more, to scale pan India.
With the backing of Rebel Foods, the QSR chain is back in full swing with its 2.0 avatar to cater to its patrons. The brand is already present in eight cities around the country and is looking to expand further in order to provide high-quality dumplings to people all over the country.
ZomoZ was onboarded on Rebel Foods' brand portfolio as a part of Rebel Launcher, a platform to expand and scale F&B brands across geographies at a fraction of the cost. According to Raghav Joshi, Co-Founder and Head, Hosted & Acquired Brands, Rebel Foods, "ZomoZ is currently one of the most scalable brands within the company's portfolio with a robust backend to fuel exponential growth."
The QSR chain has developed its business model to take the company to marketplaces quickly and easily throughout the country. ZomoZ is investing heavily in product diversification to expand its range beyond traditional momos. A popular choice among customers has been their 'Hot and Crispy' variety. ZomoZ will be launching a new range of baos and crystal dumplings soon, which is also produced in their completely automated facility.
"We are examining the broader demands of customers, including value-added products, through the prism of authenticity and consistency. Since categories are blending, we will provide customers with the ingenuity they need," said Shouvik Dhar, founder of ZomoZ.
In its financial statement for the FY23 Quarter 1, ZomoZ said its unit has more than doubled their sales on a year-over-year basis. "Over the next 30 months, we will be leaving an impression on more than 30 cities and towns. Our automated production and the structured supply chain optimised the retail footprint with a relentless focus on customer preferences and will definitely come handy," said Dhar.
The brand has established itself in 70 locations across eight major cities in the last six months. "Even after such a rapid expansion over the last two quarters, we are operating margin positive. This speaks volumes of our commitment towards running a lean, efficient operation thereby maximising return on capital employed," he further added.
For ZomoZ, innovation will be the key growth driver that can make it the most scalable food brand in the coming years.