Though the TMC said not to interfere politically in this case but demanded a time-bound investigation.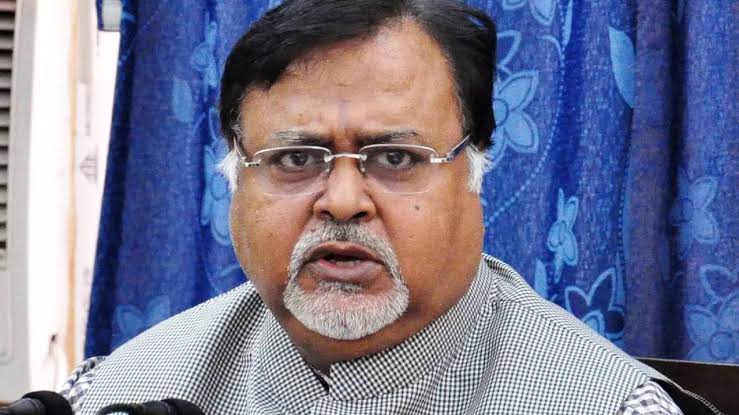 Kolkata: A day after arrest of TMC leader and West Bengal Minister Partha Chatterjee, Enforcement Department (ED) on Sunday told Calcutta High Court that he is behaving like a 'don' in the hospital. Hours after the arrest on Saturday, the minister had complained some health problems and was taken to the SSKM Hospital by probe agency.
The investigation agency told Calcutta High Court Court's single judge bench of Justice Bibek Chaudhuri that the minister has faked illness to avoid law. Partha was arrested by the ED on Saturday in connection with its probe into the alleged school jobs scam in West Bengal.
Also Read: ED recovers Rs 20 crore in cash at house of West Bengal Minister Partha Chatterjee's associate
The ED, while arguing before the bench, said that the order passed by lower court was without ED's hearing. The lower court's order is nullity. The ED had taken Partha Mukherjee's aide Arpita Mukherjee for a medical check-up. She was produced in Bankshal Court, but the order was reserved.
Enforcement Directorate (ED) had on Friday recovered Rs 20 crore from the residence of West Bengal Minister Partha Chatterjee's close aide Arpita Mukherjee. The probe agency had found the cash after it carried out raid at Arpita's residential premises in connection with the West Bengal School Service Commission and West Bengal Primary Education Board.
As per the reports, the recovered amount was suspected to be proceeds of crime of said SSC Scam. Images released by the ED show huge amount of Rs 500 and Rs 2000 denomination notes
that have been recovered from Arpita Mukherjee's premises.
Enforcement Directorate, in a tweet, had said, "ED is carrying out search operations at various premises linked to recruitment scam in the West Bengal School Service Commission and West Bengal Primary Education Board."