While the roads were rocky and tortuous, our courage was even mightier, said Chhattisgarh Chief Minister Bhupesh Baghel.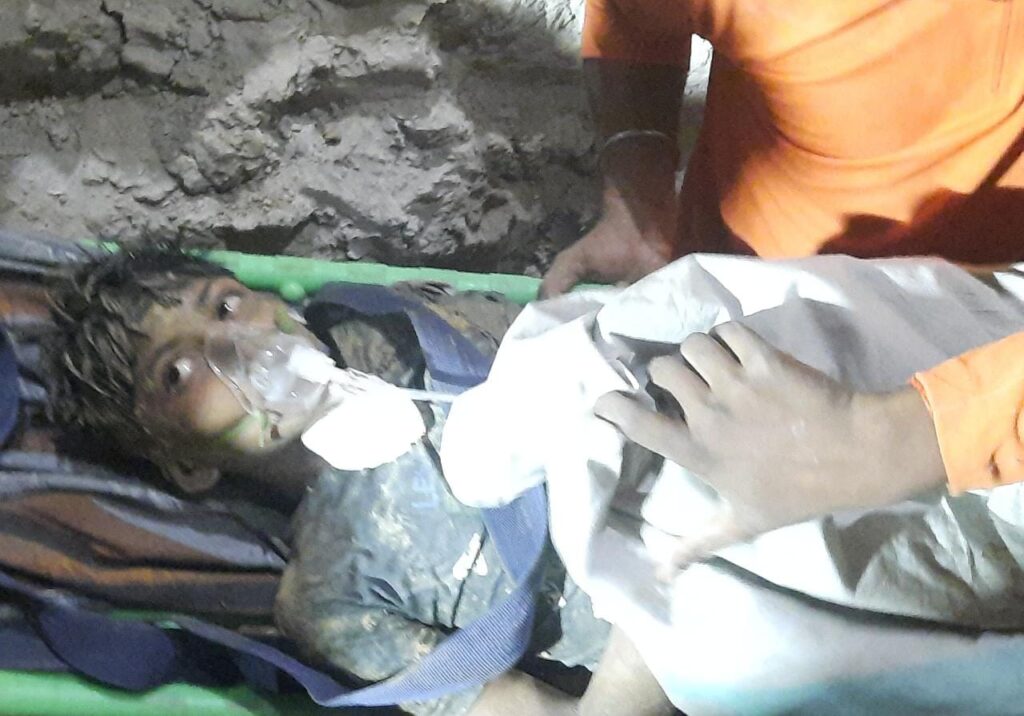 Raipur: 11-year-old Rahul Sahu, who was trapped in a borewell in village Pihrid of Malkharauda Development Block in Janjgir-Champa, was rescued successfully after a 5-day long rescue operation on Tuesday midnight. The boy was rescued after 'extraordinary' effort and courage of authorities which carried out a longest ever rescue operation.
Sahu was rescued safely from the borewell while being trapped for almost 105 hours. According to the authorities, the rescue operation was quite challenging, and the rescue groups conducted the operation with patience, courage, and intelligence. Every team was involved in the operation including NDRF, SDRF, SECL, Chhattisgarh Police, Indian Army, Medical groups, and administrative officers have collectively accomplished making this operation of rescuing Rahul Sahu a huge success with their dedication and hard work.
Chhattisgarh Chief Minister Bhupesh Baghel prayed for his speedy recovery. Rahul has been taken to the Apollo Hospital in Bilaspur through a green corridor for his health evaluation.
While expressing his happiness at the successful rescue of Rahul from the borewell, the Chief Minister tweeted, "Yes, the challenge was difficult, but our team was always ready to handle it. While the roads were rocky, our courage was even mightier." He said that everyone's prayers and the dedication of the rescue team have led to the safe rescue of Rahul. We wish for the speedy recovery and sound health of the child.
The Chief Minister said that he was personally concerned about the difficult situation faced by Rahul and his family. He was being updated at all times. He had assured Rahul's parents over a phone call that they will implement every possible effort to save him. However, this incident has raised an alarm against the dangers of open borewells. The Chief Minister has instructed the officers to ensure the covering of such dangerous borewells.