Rajnath Singh was talking at the press conference of the Agnipath Scheme when he made the announcement.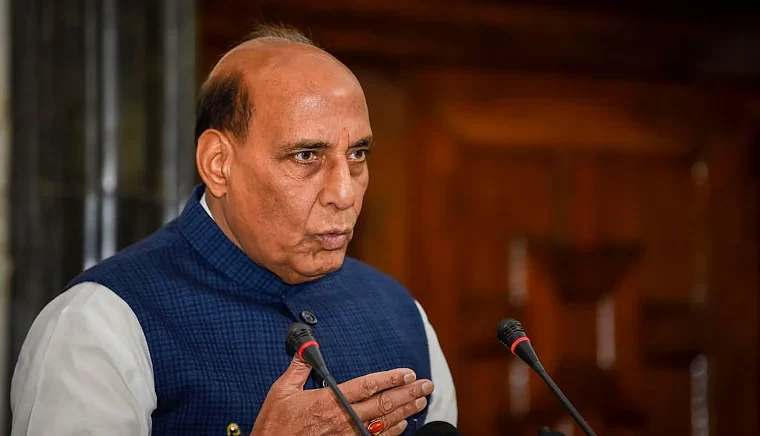 New Delhi: Defence Minster Rajnath Singh on Tuesday said the next Chief of Defence Staff (CDS) will be appointed soon and for the purpose, a list of 40 names have been prepared. The post of CDS has been lying empty since the death of General Bipin Rawat on December 8 last year.
The government has amended the service rules of the Armed Forces, making all serving and recently retired three-star officers — Lieutenant General, Air Marshal and Vice Admiral — under the age of 62 eligible for the post of CDS.
Rajnath Singh was talking at the press conference of the Agnipath Scheme when he made the announcement. The Union Cabinet on Tuesday approved an attractive recruitment scheme for Indian youths to serve in the Armed Forces. While the scheme is Agnipath, the youths selected under this scheme will be known as Agniveers. Agnipath allows patriotic and motivated youths to serve in the Armed Forces for a period of four years.
Also Read: Cabinet clears Agnipath schemes to recruit youths for 4 years in Armed Forces
The Agnipath scheme has been designed to enable a youthful profile of the Armed Forces. In a statement, the Cabinet ministry said, "It (Agnipath) will provide an opportunity to the youths who may be keen to don the uniform by attracting young talents from the society who are more in tune with contemporary technological trends and plough back skilled, disciplined and motivated manpower into the society."
On December 8, 2021, former CDS Bipin Rawat, his wife and members of his staff were amongst the 10 passengers and four crew members aboard an Indian Air Force Mil Mi-17 helicopter flight enroute from the Sulur Air Force Base to the Defence Services Staff College (DSSC), Wellington, where Rawat was to deliver a lecture. Around 12:10 pm, the aircraft crashed near a residential colony of a private tea estate employees on the outskirts of the hamlet of Nanjappachatiram, Bandishola panchayat, in the Katteri-Nanchappanchathram area of Coonoor taluk, Nilgiris district.
The crash site was 10 km (6.2 mi; 5.4 nmi) from the flight's intended destination. Bipin Rawat's liaison officer, Group Captain Varun Singh, initially survived the incident, but later succumbed to injuries on December 15. Rawat was 63 at the time of his death.