Music therapy is a method that helps to control the mental, cognitive and social needs of a group or an individual.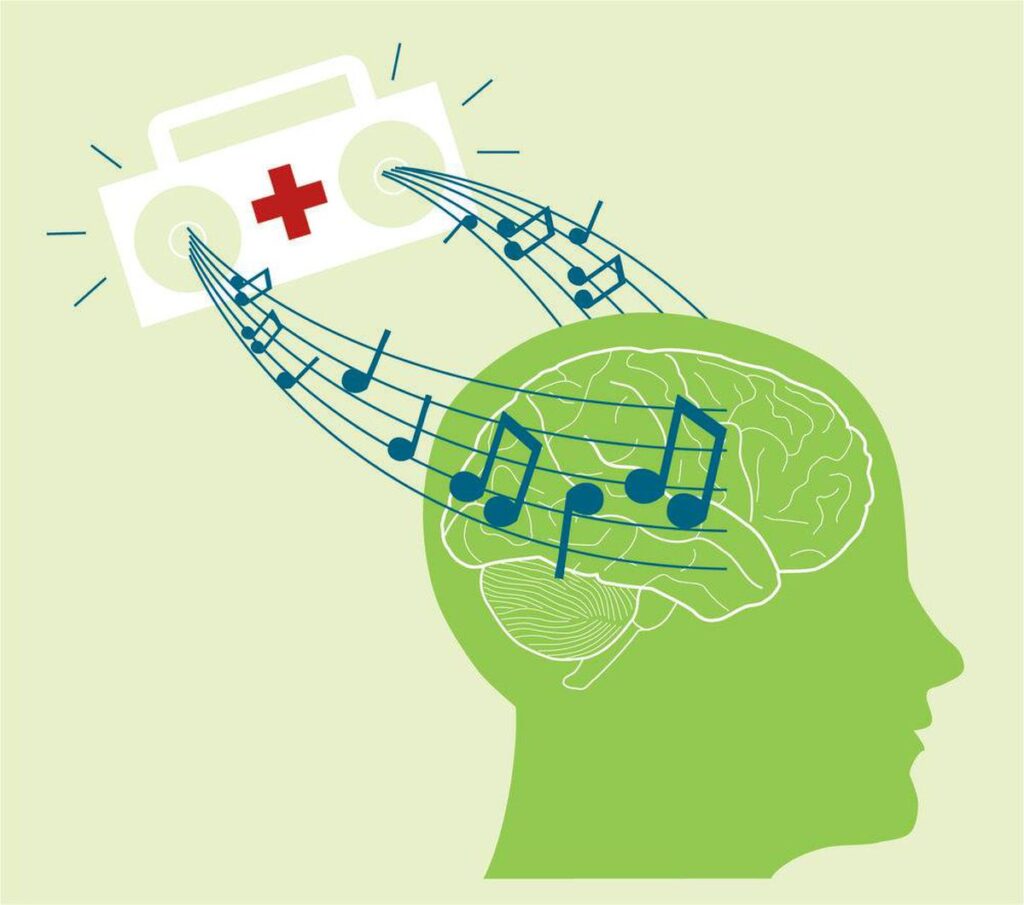 Kolkata: June 21 assumes a massive importance when it comes to well-being. On one side it is the International Yoga Day while on the other, it is World Music Day or International Music Day. While we all know the importance of yoga in our lives, music too can act as a therapy and help people walk out of anxiety, depression and other issues.
What is Music Therapy?
Music therapy is a method that helps to control the mental, cognitive and social needs of a group or an individual. Music therapy can help Post Traumatic Stress Disorder (PTSD) patients with a negative event or experience to return to a healthy and beautiful life.
Things like listening to music, playing musical instruments, participating in melody or rhythm etc touch the body, mind, brain and behaviour of a person. Music therapy provides a long-lasting cure for strokes, head injuries, Parkinson's, Alzheimer's and other diseases.
Music therapy sessions take into account a clients' physical health, communication skills, cognitive skills, mental well-being and interest. Therapists decide by employing a creative or acceptable process. For music therapy, a client does not need to know music or practice music, nor does he need to know how to play musical instruments.
Therapists actively promote music, improvisation and the use of musical instruments to heal their patients. Once a patient's case history is known, the necessary therapy is created for them so that the person or group can express their thoughts, feelings and ideas through music.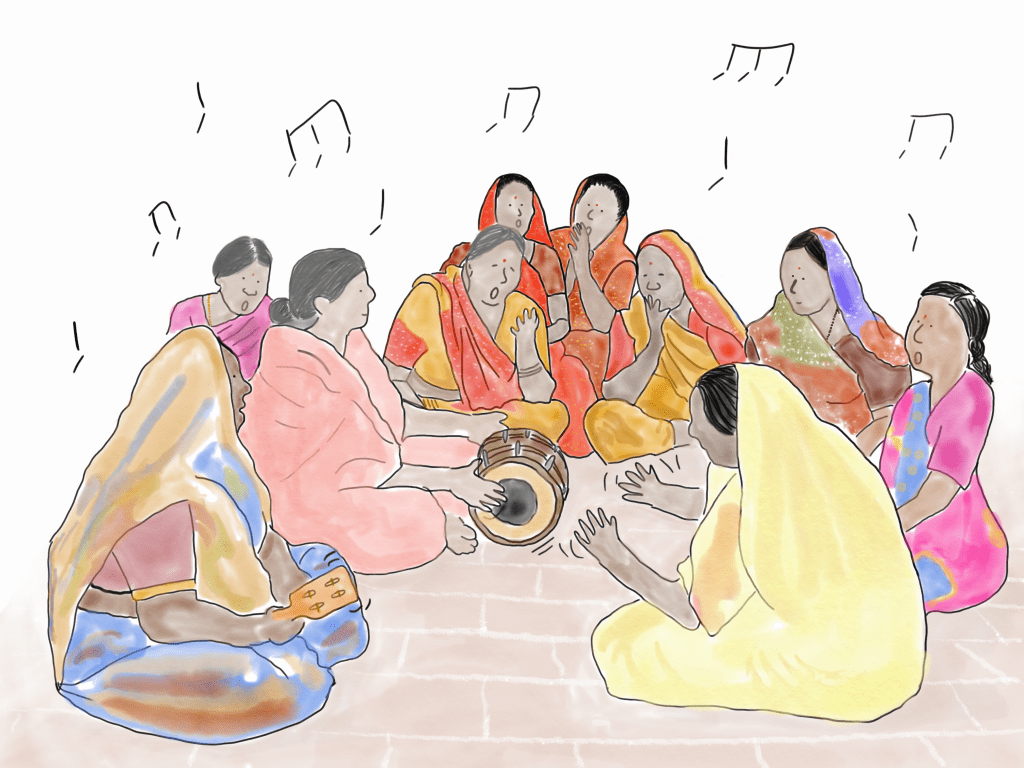 History and origin of music therapy
Music has been there for thousands of years now. Experts have found musical instruments that date back 40,000 years which proves that music has been spreading its empire in human life for a long time.
Music was first used as a therapy and to heal people in Greece. In the 20th Century, its therapeutic use began after the World War II. An article titled 'Music Physically Considered' from 1789 shows its practical work.
In the 1,800s medical research used it as a therapeutic nature. And in 1940, it was offered in universities as a programme. E Thayer Gaston is one of the three persons who learnt to use music as a therapeutic form and turned it into a recognised therapy.
Now, around the world, several associations that deal with music therapy have come up and are actively helping patients deal with diseases.
Types of music therapy
Music therapy plays an active role in patients when they create their own music and when they respond to their feelings or physical bonds through music. Through active and passive reaction to music, therapists have combined to create some types of music therapy.
1) Analytical Music Therapy: Analytical Music Therapy improves the mental development of a person through the dialogue of song or music. Subconscious thoughts are expressed through songs.
2) Benenzon Music Therapy: This format enables some of the concepts of psychoanalysis to create music. Benenzon Music Therapy explores the inner thoughts of a person through "Musical Sound Identity". External words are closely related to the psychological state.
3) Cognitive Behavioural Music Therapy (CBMT): This method combines cognitive behaviour with music. CBMT's music helps to strengthen some behaviours and correct others. This method is structural. This includes dancing, singing, playing musical instruments, etc.
4) Community Music Therapy: This method helps to change a group. Each member of the group should be equally involved in this therapy. This music is able to bring change at the community level.
5) Nordoff-Robbins Music Therapy: This therapy is also called creative music therapy. Through this, human self-expression is inspired. In this music, therapists use drums or claps in addition to other musical instruments.
6) The Bonny Method of Guided Imagery and Music (GIM): This type of process stimulates the human imagination. The use of classical music in this therapy improves people's feelings, sensations, memory etc.
7)      Vocal Therapy: This format controls emotions through various vocal exercises, natural sounds, breathing techniques. Through this, one makes a connection with himself.
Music therapy vs sound therapy
Music therapy and sound therapy are two different active methods. Each method has its own goals, protocols, tools and settings.
Sound therapy is based on ancient Tibetan cultural practices. This is a relatively new method of music therapy.
Sound therapy uses a variety of tools to create particular sounds while music therapy focuses on symptoms like stress and pain.
Music therapy requires a separate training and certificate course. Those with the knowledge and required education usually work in hospitals, substance abuse treatment centres or private practice. Sound therapists basically serve as complementary or alternative medicine components to their services.
Techniques of music therapy
When you start working with music therapists, you need to adjust to your specific needs. For example, if you go through depression, then you have to decide for yourself what kind of music will help you to adjust your mood or increase your happiness.
Music therapy works on anxiety, insomnia, or problems focusing, depression and other symptoms.
You can listen to different genres of music during a music therapy session. You can play musical instruments or compose your own songs. According to therapists, a patient may need to dance or sing to improve their mood and create a proper structure.
One can use music to change or explore one's feelings. If you want to express anger or stress, your therapist will want you to hear or create a slow, soft and soothing tone.
Music therapy sessions can take place anywhere. Such as:
• Clinic
• Community Health Center
• Correctional Facility
• Hospital
• Private Office
• Physical Therapy Practice
• Rehabilitation Facility
• In a quiet environment where there is no distraction outside, it is possible to perform this therapy in a separate room.
What can music therapy cure?
Music therapy works on the following:
• Alzheimer's
• Anxiety or Stress
• Autism
• Cardiac condition
• Chronic pain
• Depression
• Diabetes
• Difficulties with verbal and non-verbal communication
• Emotional dyregulation
• Feelings of low self-esteem
• Headache
• Impulsivity
• Negative Mood
• Post Traumatic Stress Disorder (PTSD)
• Problem related to child birth
• Rehabilitation after an injury or medical procedure
• Respiration problems
• Substance use disorders
• Surgery related issue
• Traumatic Brain Injury (TBI)
• Trouble with movement or coordination
Research has shown that music therapy helps people who are suffering from the following:
• Insomnia
• Obsessive compulsive disorder (OCD)
• Schizophrenia
• Stroke and neurological disorder
Among adolescents and children, music therapy works in a different way. For example:
• Develop their identities
• Improve their communication skills
• Learn to regulate their emotions
• Recover from trauma
•        Self reflect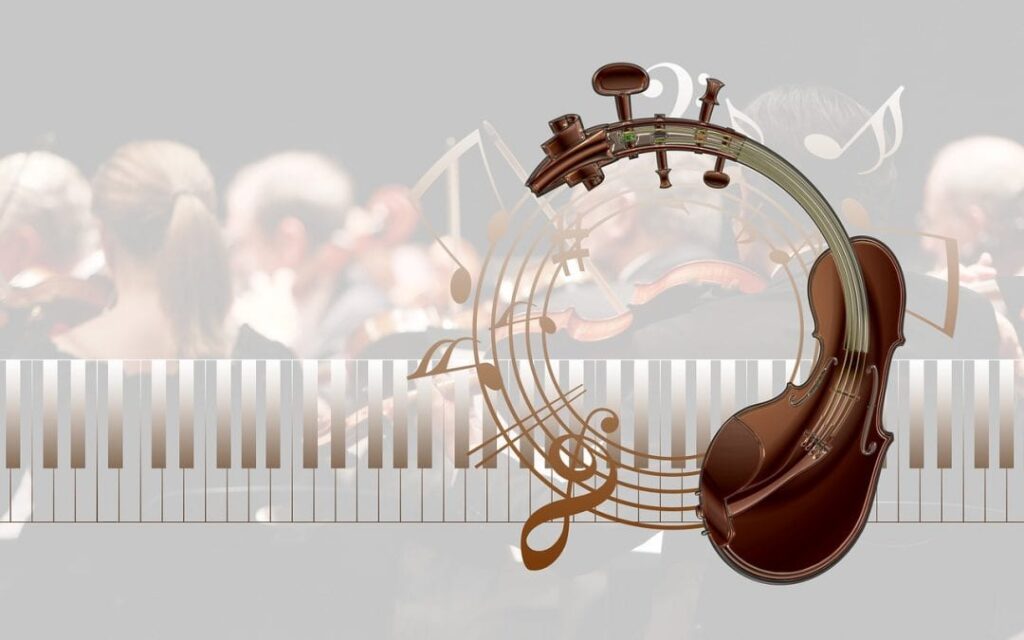 Benefits of Music Therapy
Music therapy can be highly personalised. It can be used by people of any age. Adults, children, who are going through mental or physical adversities can turn to music therapy for help.
People can associate themselves with music for various reasons. Such as:
• Activate regions of the brain that influence things like memories, emotions, movements, sensory relay, some involuntary functions, decision making, reward etc.
• Fullfill social needs for older adults in group settings
• Lower heart rate and blood pressure
• Lax Relax muscle tension
• release endorphins
• Relieve stress and encourage feelings of calm
• Strengthen motor skills and improve communication for children and young adults who have developmental and learning disabilities
• Music therapy also works on dementia and other memory related disorders.
Music therapy works to increase positive feelings. For example:
• Calmness
• Euphoria
• Confidence amd Empowerment
• Emotional intimacy
Effectiveness of music therapy
The benefits of using music therapy have been studied for decades. Clinical studies have shown that music therapy is helpful for people with depression, anxiety, sleep disorders and even cancer.
Depression
According to 16 cited studies, music therapy is quite beneficial in people suffering from depression. In addition, it now works in conjunction with general treatment as well as Anti Depression and Psycho Therapy.
Music therapy is also quite effective among people with OCD. Music therapy helps reduce obsessive thoughts, depression and anxiety.
Insomnia
Many people find music, white music, helpful to fall asleep. In 18 studies, iut was found that music therapy can be helpful for people with sleep disorders and insomnia. Music therapy is much healthier than prescription-based medicines for sleep disorders.
Pain Management
Music serves as a cure for people of all ages to manage their chronic pain. Music therapy relieves the following pains:
Chronic pain: Music Therapy works in chronic pain. Music therapy works to restore a person's amnesia or new memory.
Labour and child birth: One of the positive aspects of the therapy is giving birth with the help of music therapy. Music therapy works on pain management and anxiety during labour pain in the non-phermalogical option.
Surgery: Music therapy works to reduce the level of pain, heart rate and blood pressure while receiving care from hospital authorities during standard post-operative therapies.
Cancer: People with cancer go through a lot of mental anguish. In addition to the physical pain during chemotherapy, the disease causes a mental distress. Music therapy is effective for their mental and spiritual well-being.