An unwavering supporter of a common national identity for every Indian, Dakshayani Velayudhan did not support separate electorates or reservations.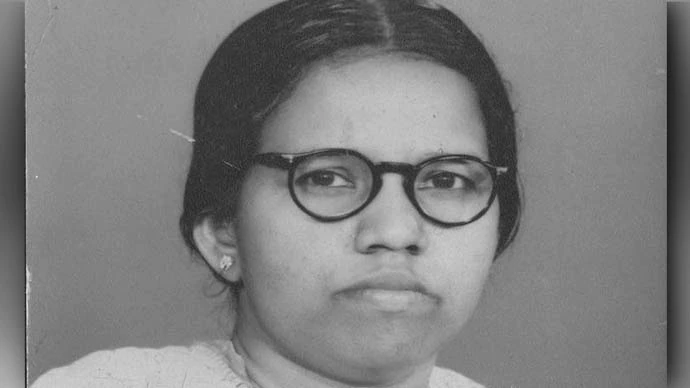 By Sanjana
New Delhi: In the pre-Independence period, women were mostly deprived of several things and one of the major causes behind this was an androcentric society, or a male-dominated one. However, it is important to note that Indian women played an important role in helping the country gain independence and also helping it on its feet after Independence. But little do we talk about them.
One such important name after the Independence was Dakshayani Velayudhan — the first and only Dalit woman elected to the Constituent Assembly. It is important to note that of the 389 members of the Indian Constituent Assembly, only 15 were women. Being the only Dalit woman in that congregation is a remarkable indication of a social revolution at multiple levels.
"The working of the Constitution will depend upon how the people will conduct themselves in the future, not on the actual execution of the law. So, I hope that in the course of time there will not be such a community known as Untouchables." — Dakshayani Velayudhan
Dakshayani Velayudhan was born in the island of Bolgatty near Cochin on July 4, 1912. She belonged to the Pulaya community, which was severely discriminated against and was among the first generation of Pulaya women to be educated.
She was considered as a representative of the depressed classes (as they were known at the time). Velayudhan was nominated to the Cochin Legislative Council by the state government in 1945. On August 2, 1945, Velayudhan spoke for the first time in the Cochin Legislative Council, in English.
Also Read: Unsung Heroes: The Revolt of 1857 and a battle beyond caste and gender stereotypes
Pointing out that funds for the depressed classes were dwindling, she called for proportional reservation in panchayats and municipalities. Velayudhan also said that as long as untouchability remained, the word Harijan was meaningless, it was like calling dogs Napoleon. In 1946, she became the first and only Dalit woman to be elected to the Constituent Assembly.
At 34, she was the youngest member of the assembly. An unwavering supporter of a common national identity for every Indian, Velayudhan did not support separate electorates or reservations. Also, despite being a staunch follower of both Mahatma Gandhi and Dr B R Ambedkar, she never shied away from challenging them both on the strength of her convictions. Velayudhan supported B R Ambedkar on several issues concerning the Scheduled Caste community. She was a member of the assembly and the transitional Parliament from 1946 to 1952.
Velayudhan's contribution gains more prominence because in those days, the major responsibilities of women were dedicated to the implementation of household chores and they were not allowed to participate in the implementation of other tasks and activities, nor were they allowed to express their ideas and viewpoints. While caste and ethnic hierarchies have existed before, during and after colonial rule, the Nationalist Movement for an Independent India witnessed a significant amount of participation from its caste and ethnic minorities. People from Dalit, Bahujan, and Adivasi communities fought many battles and wars against the oppressive colonial rule.
The women belonging to communities or groups, which were historically denied equality in socio-political and economic spheres fought against the British and aspired for freedom and independence from oppressive structures that were established by the colonists. Such histories and individual biographies tend to linger on for years and centuries.
An examination of India's attempts to empower women, based on concrete evidence, indicates that our progress is still restricted. The androcentric view of our society will only be changed when they are fully informed of the struggles. When it comes to altering a patriarchal, endogamic and hierarchical society, there is a lot of concern about gender equality and rights for the disadvantaged and marginalised.
(The author is a 3rd year Sociology student of Maitreyi College, University of Delhi)