Although the reason is yet to be known, the moves comes barely a few weeks after the fall of the Maha Vikas Aghadi government.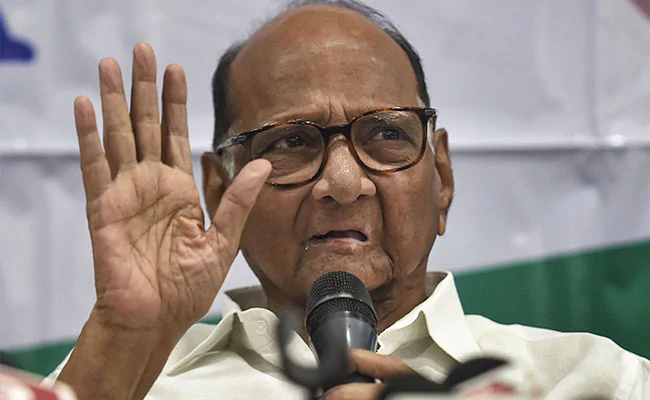 Mumbai: President of the Nationalist Congress Party (NCP) has dissolved all departments and cells of his party with immediate effect, said a leader of the party on Wednesday.
Taking to Twitter, NCP general secretary Praful said, "With the approval of our National President Hon'ble Shri Sharad Pawar Saheb, all the National level Departments and Cells of @NCPspeaks excluding Nationalist Women's Congress, Nationalist Youth Congress and Nationalist Students Congress stand dissolved with immediate effect."
Patel further tweeted, "This decision does not apply to Maharashtra or any other state unit."
Although the reason is yet to be known, the moves comes barely a few weeks after the triumvirate Maha Vikas Aghadi government of the Shiv Sena, Congress and NCP fell. The fall was triggered by an internal coup in the Shiv Sena.
A faction led by rebel MLA Eknath Shinde left Maharashtra and camped in various BJP-ruled states and kept forcing the Uddhav Thackeray-led faction to quit the MVA and join hands with BJP, a "natural ally".
While initially the Uddhav Thackeray-led faction was confident of overcoming the crisis, later, it had to bow down before the rebel camp as its size kept growing. When the matter reached the court over Governor Bhagat Singh Koshiyari asking Uddhav Thackeray to prove his majority and subsequently, the court denied to stay the floor test, Uddhav Thackeray quit as the Chief Minister.
Later, Eknath Shinde returned and went on to be sworn-in as the next Chief Minister while BJP leader Devendra Fadnavis took oath as the Deputy Chief Minister.