On Thursday, the rupee fell by 6 paise to close at 77.74 against the US dollar.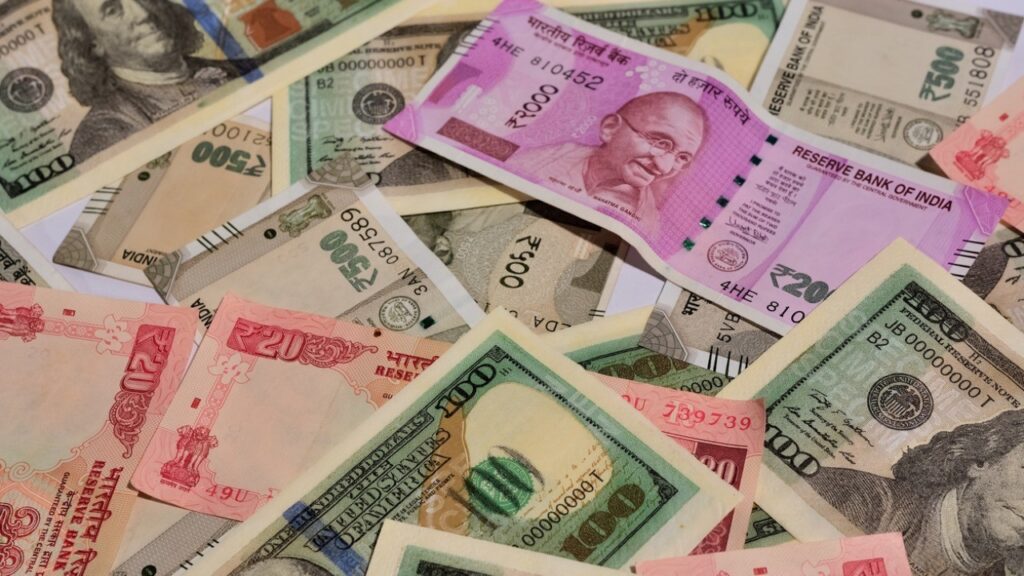 New Delhi: The Indian rupee slipped for the second consecutive day to touch yet another record low of 77.82 against the US dollar in the early trades.
At the interbank foreign exchange, the rupee opened on a weak note at 77.81 against the American dollar and then lost ground to quote at 77.82 — registering a fall of 8 paise.
On Thursday, the rupee fell by 6 paise to close at 77.74 against the US dollar.
On Wednesday, the rupee had recovered from its record low to close 10 paise higher at 77.68 against the American currency. Rupee opened on a bearish note as crude oil neared $125 per barrel, Anil Kumar Bhansali, Head of Treasury, Finrex Treasury Advisors was quoted by PTI.
"Only RBI is supporting the rupee while the flows have totally dried out. Foreign Portfolio Investors (FPIs) continue the sell-mode for equities and buy-mode for US dollar," Bhansali said.
Moreover, Asian currencies are trading on a weak note, Bhansali said, adding that there is "no effect of a rate hike by RBI on Wednesday on the rupee as buyers of the dollar are in abundance."
Global oil benchmark Brent crude futures rose 0.26 per cent to $123.90 per barrel. Meanwhile, the dollar index, which gauges the greenback's strength against a basket of six currencies, was trading 0.01 per cent lower at 102.52.
The Theorist is a mainstream website which contains national and global news with methodical approach. The Theorist has a motive to serve credible news, views & analysis to its readers and to share information which are important for them. The Theorist has a team of writers, photographers and correspondents across the country and abroad as it believes to deliver a quality product with originality and power of effective journalism.