Netaji Subhash Chandra Bose's maternal uncle's house was on Kashinath Dutta Road in Baranagar.
Kolkata: While it is not new that Baranagar is a historically-rich place, a question that often finds its mention at the tea stalls here is how old is the place? While Baranagar finds its mention in Portuguese historian Joao De Barros's map of the 1550s, medieval Bengali literature also didn't miss a chance to mention the name of the place. Then came the Dutch, then the British East India Company and then a long history of struggle and finally Independence.
And while it may be difficult to ascertain the exact year of establishment, amid an Independence fervour, we can surely put a finger on how exactly Baranagar nestled in its labyrinths the collective wish of our freedom fighters, the dream, the goal every Indian of those days saw and set — freedom.
Netaji Subhash Chandra Bose's maternal uncle's house was on Kashinath Dutta Road in Baranagar. It was due to his uncle Rabi Dutta and the great poet Rabindranath Tagore that Bose got associated with the Victoria School and the People's Library in Baranagar.
Baranagar has its name associated with one of the top freedom fighters of India. Apart from Netaji and Tagore, Bhagat Singh, Maharaja Nandakumar and others have a Baranagar connect. The time has come to once again see Baranagar in a new light.
In 1928, Bhagat Singh had come to Baranagar to meet 'Niralamba Swami' or firebrand freedom fighter Jatindranath Bandyopadhyay. His house was in Jogendra Basak Lane opposite Baranagar Police Station.
In Baranagar, the Narail Zamindar Kothi holds a special status among the heritage structures. A Biswas family had once bought a chunk of land from Biswanath Ray, a member of the zamindar house and on that land, Nakul Biswas built a palatial home. The main entrance of the house is an amazing landmark which looks exactly like the archway of the famous Mukteshwar temple of Odisha. It is this archway through which the vehicles of the Azad Hind Fauz passed. Netaji's Azad Hind Fauz had set up a temporary camp in this house. This building was witness to several activities against the British.
Bamandas Mookerjee was a prominent industrialist and coal mine owner of the 19th century. In 1904, Mukhopadhyay bought 35 bigha land from British attorney John Hart and built a prayer house, a garden, pond, an illustrious gate and a Navaratna Kali temple. The Mookerjee Bari is also a very important structure that has several connections with Independence. In 1939, after Netaji Subhash Chandra Bose was elected as the President of Congress, it was at the premise of the Kali temple that Bose was felicitated for his success. This house was also a secret shelter for various freedom fighters.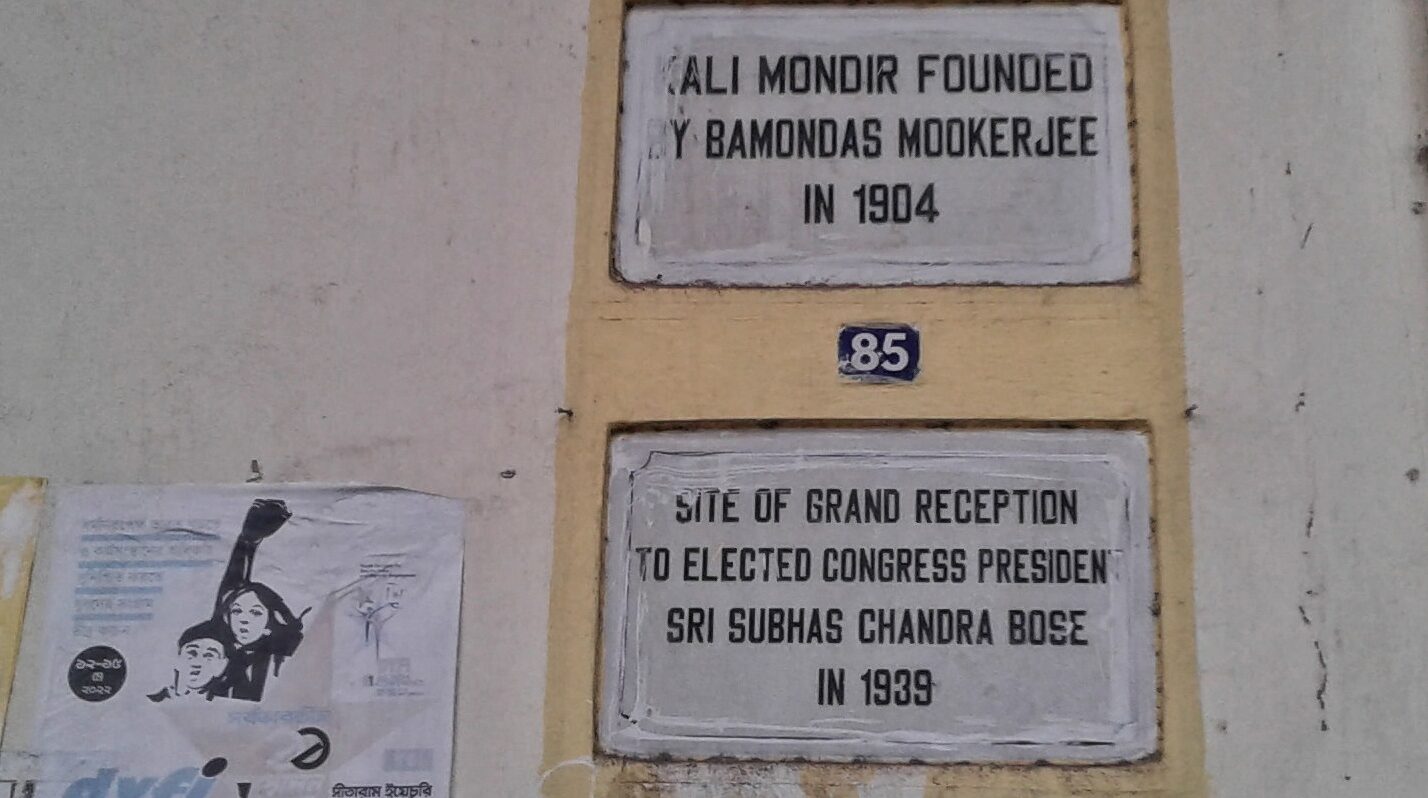 Even today, Baranagar carefully nurses such memories but unfortunately, these structures are able to attract only casual glances and a collective apathy is slowly fading out the memory of the illustrious past.