It is high time the party realises that BJP is already ready for the polls while Congress is still fighting among themselves and battling hard to keep its flock intact.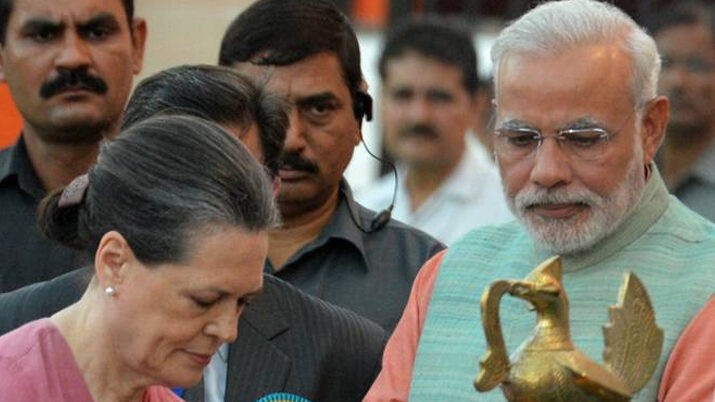 New Delhi: Not health reasons but an unbecoming post offered to a senior leader is why Ghulam Nabi Azad quit as the chairman of the state election campaign hours after he was appointed for the role. For a leader who has handled key posts in the past like the chief minister and a Union minister and has held several key party positions, chairman of a campaign committee is a mere mockery.
Despite Gandhi loyalists' attempt to make it look like a "health" issue, his resignation has once again signalled a fresh round of revolt in the party and clearly shows all is not well in the Congress. Azad was a G23 member who had written an explosive letter demanding changes in the organisational structure of the party. Though there is strong denial of any resentment among leaders who had challenged the top brass of the party, "upsetting" of leaders like Ghulam Nabi Azad will affect the poll prospects of Congress in the 2024 Lok Sabha election.
It is high time the party realises that BJP is already ready for the polls while Congress is still fighting among themselves and battling hard to keep its flock intact. If the Congress fails to react now, it may even lose relevance in the eyes of the other Opposition parties and the Grand Old Party may be left behind alone.
In order to be able to even stand up before the mammoth BJP, Congress will have to get all regional parties onboard and form a single Opposition unit and not one where there is no unity. The Congress must also understand that the regional parties have strong bases in their respective states and should not do anything in the form of a bargain to draw their ire. Another major hangover that the party has to overcome is the feeling of a white man's burden that only a Gandhi scion is capable of helming affairs. It is high time the family steps aside and some rash but useful steps are taken.
It is time to realise that there are leaders like West Bengal Chief Minister Mamata Banerjee who proved her mettle by becoming the Chief Minister for the third consecutive time by first completely decimating the CPI(M) and then by bagging a mammoth score in the last assembly election amid BJP's do-or-die attempts. After winning the 2021 West Bengal Assembly election, Trinamool Congress supremo Mamata Banerjee has strengthened her position and acceptability among the Opposition parties. TMC leaders have been enjoying good relations with Sharad Pawar, Akhilesh Yadav, KCR, Arvind Kejriwal besides several others and if things go well, these leaders may openly support her as the Opposition's Prime Ministerial candidate in 2024. Banerjee's party has been trying to expand its base beyond West Bengal which is a clear indication that its think tank has been considering to project Banerjee for a bigger role.
The developments in Bihar — Nitish Kumar dumping BJP and joining hands with RJD — should also worry the Congress as it is clear that the eight-time Chief Minister is now eyeing the big post in the country. Even Tejashwi Yadav openly said that he has no problem if Nitish Kumar moves forward to be the Opposition's face.
Sharad Pawar is also a probable candidate and the Maratha leader has a strong base and backing from the Shiv Sena. Several regional parties may also support him. With more than 40 years of experience in his kitty, Pawar knows his way out of a situation, a good reason for Congress to worry.
Congress should realise that a divided Opposition is what the BJP wants and the Grand Old Party is serving the same to the saffron party on a golden platter.
(The author is the editor of The Theorist)