Canada had last reported monkeypox along with more than a dozen suspected cases after Spain and Portugal detected more than 40 possible and verified cases. Monkeypox is common in central and west Africa.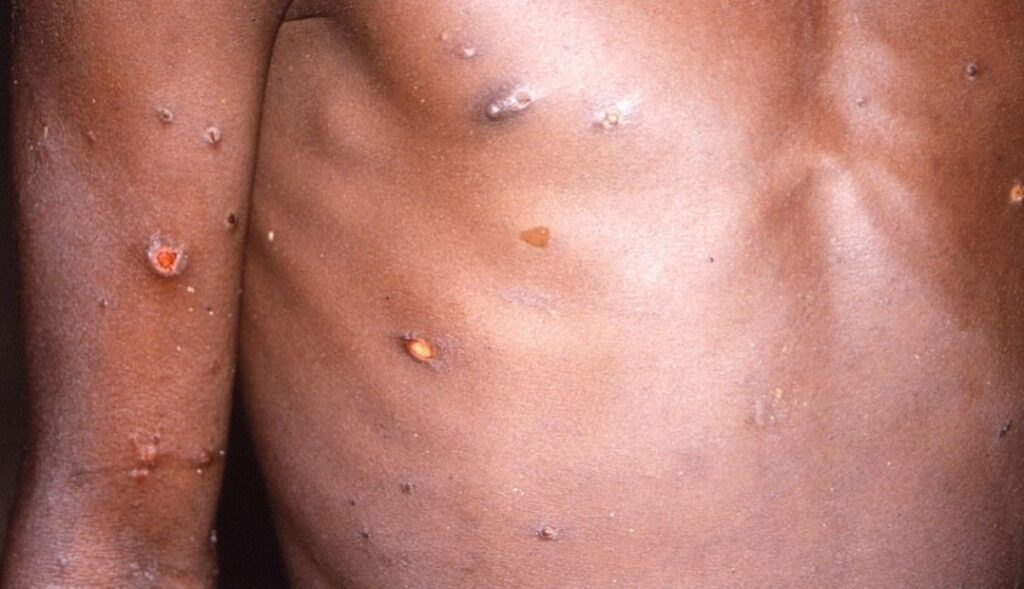 New Delhi: The US has confirmed at least one case of the potentially dangerous monkeypox while health authorities in North America and Europe have been detecting dozens of suspected or confirmed cases of monkeypox since early May.
Canada had last reported monkeypox along with more than a dozen suspected cases after Spain and Portugal detected more than 40 possible and verified cases. Monkeypox is common in central and west Africa.
The UK National Health Service says monkeypox is a viral infection that usually remains mild with most people recovering from it in a few weeks. However, the spread of the infection has worried the people in the US.
According to reports, the first case in the UK was detected in a man who had recently travelled from Nigeria. According to BBC, there are now nine confirmed cases in the UK. The source of these infections has not yet been confirmed but cases seem to have been "locally acquired", the World Health Organization (WHO) says.
Here's a quick guide to monkeypox.
What is monkeypox?
According to reports, monkeypox is caused by the monkeypox virus, a member of the same family of the viruses as smallpox. However, it is much less severe and experts say chances of infection are low.
According to BBC, there are two main strains of virus – west African and central African. Two of the infected patients in the UK travelled from Nigeria, so it is likely that they are suffering from the West African strain of the virus, which is generally mild, but this is yet to be confirmed. The third case was a healthcare worker who picked up the virus from one of the patients.
Also Read: WHO lists out ways to prevent monkeypox, restriction on animal trade is one of them
Symptoms of monkeypox
According to the World Health Organisation, monkeypox typically presents clinically with fever, rash and swollen lymph nodes. The incubation period (interval from infection to onset of symptoms) of monkeypox is usually from 6 to 13 days but can range from 5 to 21 days, says WHO.
Monkeypox is usually a self-limited disease with the symptoms lasting from two to four weeks. Severe cases occur more commonly among children and are related to the extent of virus exposure, patient health status and nature of complications. Complications of monkeypox can include secondary infections, bronchopneumonia, sepsis, encephalitis, and infection of the cornea with ensuing loss of vision.
Stages of symptoms
WHO divides the stages of the symptoms in two parts:
1) The invasion period (lasts between 0-5 days) characterized by fever, intense headache, lymphadenopathy (swelling of the lymph nodes), back pain, myalgia (muscle aches) and an intense asthenia (lack of energy). Lymphadenopathy is a distinctive feature of monkeypox compared to other diseases that may initially appear similar (chickenpox, measles, smallpox).
2) The skin eruption usually begins within 1-3 days of appearance of fever. The rash tends to be more concentrated on the face and extremities rather than on the trunk. It affects the face (in 95% of cases), and palms of the hands and soles of the feet (in 75% of cases). Also affected are oral mucous membranes (in 70% of cases), genitalia (30%), and conjunctivae (20%), as well as the cornea. The rash evolves sequentially from macules (lesions with a flat base) to papules (slightly raised firm lesions), vesicles (lesions filled with clear fluid), pustules (lesions filled with yellowish fluid), and crusts which dry up and fall off. The number of the lesions varies from a few to several thousand. In severe cases, lesions can coalesce until large sections of skin slough off.
Treatment and vaccine for monkeypox
There is currently no specific treatment recommended for monkeypox. Vaccination against smallpox with vaccinia vaccine was demonstrated through several observational studies to be about 85% effective in preventing monkeypox. Thus, prior childhood smallpox vaccination may result in a milder disease course.
However, at the present time, the original (first-generation) smallpox vaccines are no longer available to the general public. A newer vaccinia-based vaccine was approved for the prevention of smallpox and monkeypox in 2019 and is also not yet widely available in the public sector.
Natural host of monkeypox virus
Various animal species have been identified as susceptible to monkeypox virus infection through laboratory experiments, outbreaks among captive animals and field investigations. This includes rope squirrels, tree squirrels, Gambian poached rats, dormice, primates and other species. Doubts persist on the natural history of the virus and further studies are needed to identify the exact reservoir(s) of the monkeypox virus and how it is maintained in nature.
How to prevent monkeypox?
Raising awareness of risk factors and educating people about the measures they can take to reduce exposure to the virus is the main prevention strategy for monkeypox. Scientific studies are now underway to assess the feasibility and appropriateness of using vaccinia vaccine for the prevention and control of monkeypox. Some countries have, or are developing, policies for use of vaccinia vaccine to prevent infection, for example in laboratory staff and health workers who may be at risk of exposure.