"The political developments in Maharashtra are heading towards a dissolution of the Vidhan Sabha," Sanjay Raut said in a tweet.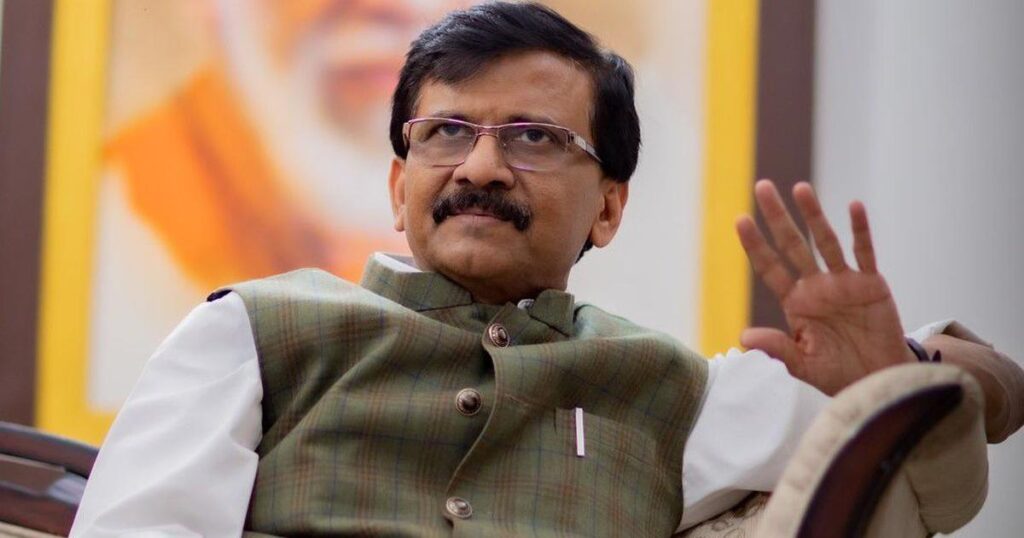 Mumbai: Amid a deepening political crisis in Maharashtra, Shiv Sena MP and party spokesperson Sanjay Raut on Wednesday tweeted to hint that the state Assembly may be dissolved. Although Raut did not clearly mention the Maha Vikas Aghadi (MVA) government's decision, his cryptic tweets hints at a dissolution.
"The political developments in Maharashtra are heading towards a dissolution of the Vidhan Sabha," Raut said in a tweet.
Raut's tweet came at a time when a battery of MVA leaders started reaching the YB Chavan Centre where are meeting is slated to take place. The meeting will be convened by Chief Minister Uddhav Thackeray.
Before heading for the meeting of MVA, Congress MLAs met at party leader Balasaheb Thorat's residence and after the meeting, he said all the MLAs are united and will remain to be a part of the MVA.
Meanwhile, moments after Eknath Shinde landed in Assam's Guwahati early in the morning on Wednesday, the Shiv Sena rebel told the media that he has support of 46 MLAs (40 from Shiv Sena and six Independents), enough to breakaway and join hands with the BJP. However, he added he will not do that and will carry forward the ideology of Balasaheb Thackeray.
Till the intervening night of Tuesday and Wednesday, Eknath Shinde and a few other MLAs were camping at the Le Meridian hotel in Surat city of Gujarat. On Tuesday evening he reportedly spoke to Maharashtra Chief Minster Uddhav Thackeray but the 10-minute phone call could not make any headway, said sources.
Shinde's shifting from Mumbai to Surat and then to Guwahati was reportedly facilitated by the BJP. Several BJP leaders also met Eknath Shinde at the Guwahati airport while Chief Minister Himanta Biswa Sarma was seen waiting for the Shiv Sena leader at the hotel.
The Theorist is a mainstream website which contains national and global news with methodical approach. The Theorist has a motive to serve credible news, views & analysis to its readers and to share information which are important for them. The Theorist has a team of writers, photographers and correspondents across the country and abroad as it believes to deliver a quality product with originality and power of effective journalism.