The police immediately took Lawrence Bishnoi to Mohali for further questioning in the Sidhu Moosewala murder case.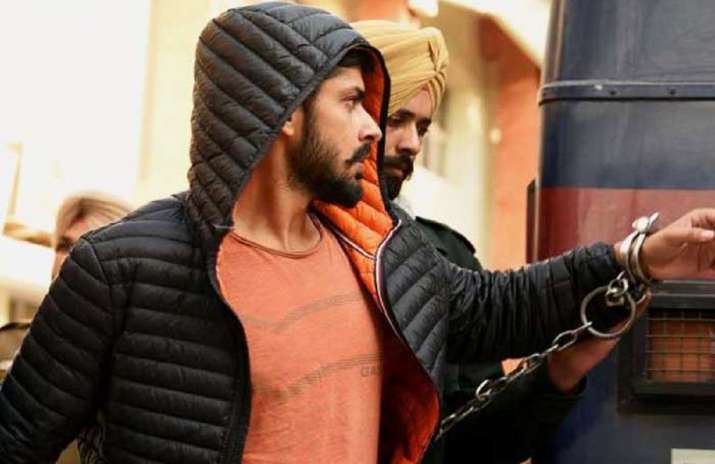 Chandigarh: Lawrence Bishnoi, who was brought to Punjab by the police amid a tight security was produced before a Mansa court which sent the gangster to police custody for seven days. The police immediately took Bishnoi to Mohali for further questioning in the Sidhu Moosewala murder case.
The Punjab Police are probing the actual reason behind killing Sidhu Moosewala. On May 29, Subhdeep Singh, fondly known as Sidhu Moosewala, was gunned down by assailants and the preliminary reports had showed that he was hit by at least 30 bullets.
After days of fighting it out in the court, the Punjab Police was on Tuesday finally allowed to arrest jailed gangster Lawrence Bishnoi in connection with the Sidhu Moosewala murder case. The court also allowed the police Bishnoi's transit remand to Punjab after the police said he is the main accused in the Sidhu Moosewala murder case.
According to sources, Lawrence Bishnoi was produced before the court around 4 am, ahead of which, the police in Mansa held a flag march.
"There will be about 50 police personnel of Punjab Police, two bulletproof vehicles; 12 vehicles will run on the way which will clear the route. All routes will be videographed," Punjab Advocate General Anmol Rattan Sidhu told the duty magistrate at Patiala House Court.
Meanwhile, the Punjab Police on Tuesday said it has arrested two alleged members of the gang run by jailed gangster Lawrence Bishnoi and Canada-based gangster Goldy Brar for their alleged role in the Sidhu Moosewala murder case.
The Mohali police and the Anti-Gangster Task Force identified the arrested as Gagandeep Singh alias Gaggi and Gurpreet Singh alias Gopi who hail from the Kingra village of Haryana.
The Theorist is a mainstream website which contains national and global news with methodical approach. The Theorist has a motive to serve credible news, views & analysis to its readers and to share information which are important for them. The Theorist has a team of writers, photographers and correspondents across the country and abroad as it believes to deliver a quality product with originality and power of effective journalism.