"Excellency, I know today's time is not a time for war," PM Modi told Putin in Uzbekistan's Samarkand.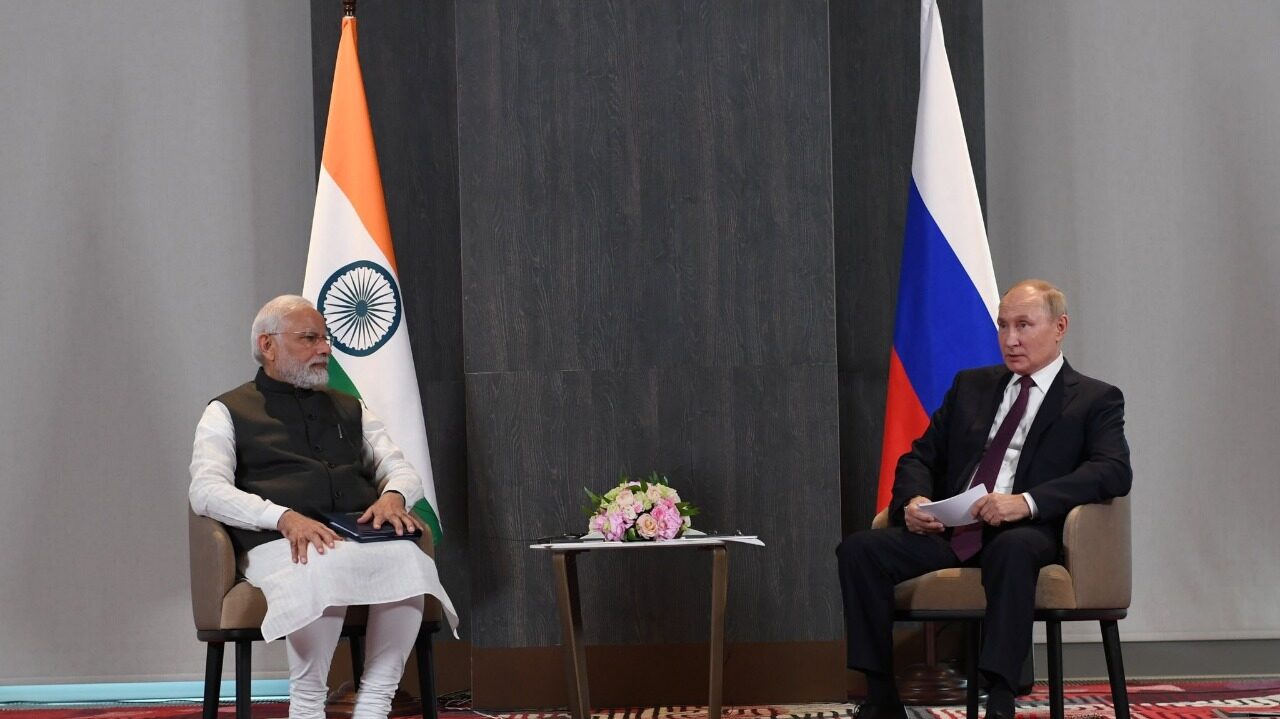 New Delhi: During his meeting with Russian President Vladimir Putin, Prime Minister Narendra Modi Friday told the former that it is not an era of war. This comes at a time when the Russia-Ukraine war entered its ninth month.
"Excellency, I know today's time is not a time for war," PM Modi told Putin in Uzbekistan's Samarkand when the two leaders began their first face-to-face meeting since Moscow's invasion of Ukraine.
Replying to Modi, Putin said he wants to end the conflict in Ukraine as soon as possible and understands that India is concerned about the war. "I know your position on the conflict in Ukraine, your concerns…We will do our best to end this as soon as possible," Putin said. The Russia-Ukraine was begun in February.
Modi and Putin discussed bilateral, regional and global issues on the sidelines of the Shanghai Cooperation Organisation (SCO) summit in Uzbekistan.
Before leaving for the summit, Modi had said, "At the SCO Summit, I look forward to exchanging views on topical, regional and international issues, the expansion of SCO and further deepening of multifaceted and mutually beneficial cooperation within the Organisation."
On looking forward to meet President Mirziyoyev, Modi added, "I fondly recall his visit to India in 2018. He also graced the Vibrant Gujarat Summit as Guest of Honour in 2019. In addition, I will hold bilateral meetings with some of the other leaders attending the summit."
Meanwhile, when the media asked Foreign Secretary Vinay Kwatra about a possibility of Modi meeting China's Xi Jingping, he said, "We will keep you fully apprised when the PM's schedule of bilateral meetings unfolds."
The Shanghai Cooperation Organization summit will have two sessions — a restricted session only for the member states and then there will be an extended session which is likely to see the participation of the observers and the special invitees of the chair country.
The SCO has eight full members, including its six founding members, China, Kazakhstan, Kyrgyzstan, Russia, Tajikistan and Uzbekistan. India and Pakistan joined as full members in 2017.