The flat bread, which still carries the names of the two lovers, is mainly popular in Kolkata, Kashmir and other parts of the country.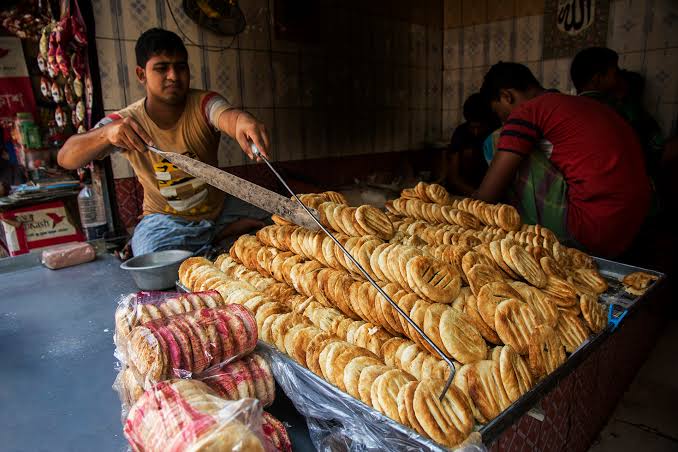 Kolkata: You may have had bakarkhani roti to change your taste once in a while when the naan was being naughty or the tandoori was tough, just joking! But did you know that behind the sweet bread is a bitter tale of love, betrayal and lots of blood? Yes, no joking!
Murshid Quli Khan, who was sold as a slave to a Persian noble, had travelled to Persia with his master from India. When he returned and started working under the Diwan Of Vidarbha, he attracted the attention of Emperor Aurangzeb for his supreme command over administrative matters. Murshid Quli was thus promoted as the Diwan of Bengal. In turn, he posted Aga Bakar Khan, a military strategist and scholar in Persian and Arabic, as the military commander-in-charge of Chittagong district.
It is Aga Bakar Khan who had prepared a new kind of flat bread in the memory of his slain lover Khani Begum. So, what had exactly happened? To know, we need to date back to 1700 AD.
Due to his military prowess, Aga Bakar was appointed as the Commander of the armed forces in Chittagong district (now in Bangladesh) and it is here that he fell in love with a very beautiful dancer from Arambagh named Khani Begum.
But he was not the only one. Zainul Khan, the then kotwal and son of Jahandar Khan (a high official at Murshid Quli Khan's court) also had his eyes set on Khani Begum and took her away with him and held her captive.
However, as soon as Bakar Khan got to know what Zainul has done, he set out to rescue Khani Begum but in the meanwhile, Zainul Khan managed to give him a slip and fled from there along with Khani Begum. Rumours started circulating that Bakhar Khan had killed Zainul and hid his body.
At Murshid Quli Khan's court, Bakar Khan was sentenced to death inside a hungry tiger's cage for lack of proper evidence. But perhaps Bakar Khan's love for Khani Begum was so strong that he managed to escape from the cage.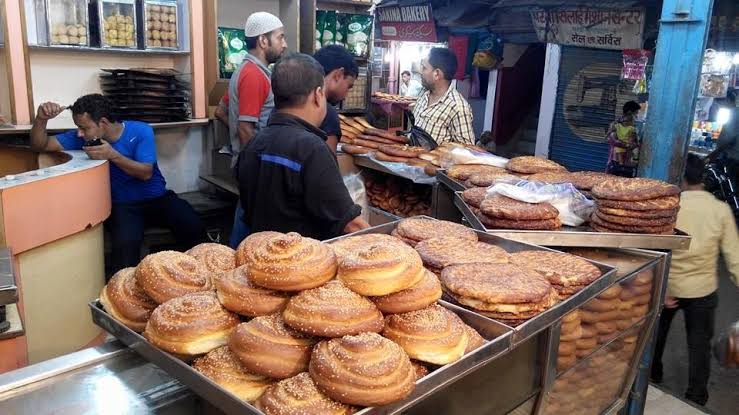 Meanwhile, Zainul fled with Khani Begum to a forest in South East Bengal and Bakar Khan, accompanied by his general Kalagaji, once again set out for Chandradwip to rescue Khani Begum.
When Zainul realised that he has no chance of survival, he plunged his sword into Khani Begum's chest and fled the spot. When Bakar Khan reached there and saw his loved one dying, he was devastated.
Later on, he occupied some land in Barisal, which went on to be known as Bakarganj after Aga Bakar, and settled there. He also got married to a woman hailing from an aristocratic Shia family at the behest of Murshid Quli Khan but he never forgot Khani Begum. And out of his love for her, he introduced a new flat bread, took parts of their names (Bakar from Aga Bakar and Khani from Khani Begum) and named it bakarkhani roti.
After he was killed in a battle by conspirators in 1757, the bread gradually started becoming popular in Bangladesh, West Bengal and Kashmir. Some also believe that the bread was introduced by Kashmiri traders because in those days, Bakarganj had become an important place for traders from Persia, Armenia and Kashmir.
Different types of bakarkhani breads are available in different places across the country and in the sub-continent. The bread is made of flour and nuts and melts in one's mouth. In Kolkata's Zakaria Street, during the holy month of Ramzan, bakarkhani rotis are available almost at every corner although, hardly anybody knows how the bread got its name.