TMC national general secretary Abhishek Banerjee said senior leaders like Mamata Banerjee were not consulted while selecting the Opposition candidate.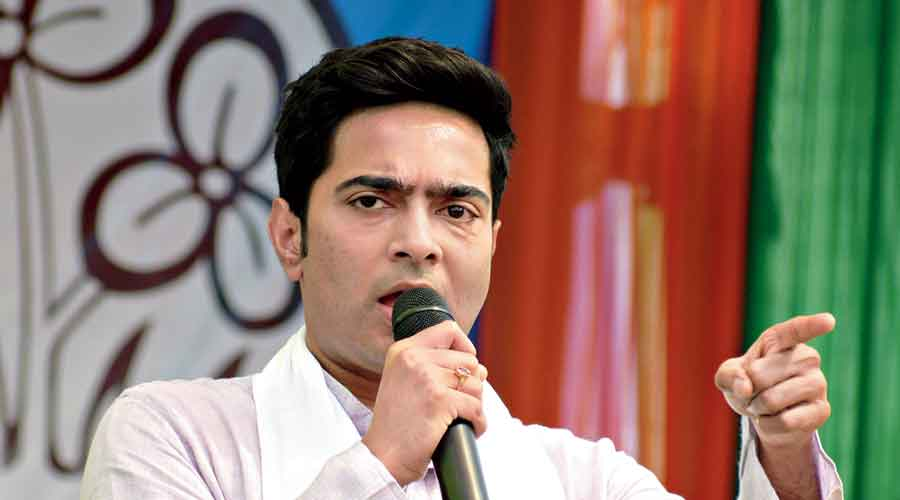 Kolkata: The Trinamool Congress (TMC) will abstain from the voting process of selecting the next vice-president of India, said the party's all India general secretary Abhishek Banerjee on Thursday. The decision was taken after an hour-long meeting at Chief Minister Mamata Banerjee's residence.
Talking to the media after the meeting, Abhishek Banerjee said, "We cannot support Jagdeep Dhankhar who as the Governor of West Bengal always tried to undermine the state. On the other hand, the Opposition parties chose Margaret Alva as the candidate but never consulted senior leaders like Mamata Banerjee. TMC has 35 MPs in Parliament. After opinion of 85% of our MPs, we have decided to abstain from the vice-president election."
When asked won't abstaining from the voting process affect the Opposition unity, Abhishek Banerjee said, "The Opposition unity will remain intact as we could have gone to a Congress-led state to fight the election but did not. We instead have pitched ourselves only in BJP-led states to fight out the saffron party."
A day after the NDA had announced Jagdeep Dhankkar as its Vice Presidential candidate, the all-united opposition on July 17 had announced to field former Union minister Margaret Alva as its candidate. Alva is a senior Congress leader who was in several top positions of the party in the past.
The announcement to this effect was made by Nationalist Congress Party (NCP) chief Sharad Pawar after an all-party meet by the Opposition parties in New Delhi.
Sarad Pawar, in a tweet had said, "Today we had talks with many colleagues of non-BJP political parties. We have decided to declare Mrs. Margaret Alvaji as the candidate for the country's Vice Presidential election."
The Theorist is a mainstream website which contains national and global news with methodical approach. The Theorist has a motive to serve credible news, views & analysis to its readers and to share information which are important for them. The Theorist has a team of writers, photographers and correspondents across the country and abroad as it believes to deliver a quality product with originality and power of effective journalism.