Rahul Gandhi has gone to Nepal to take part in the wedding of his Nepali friend Sumnima Udas, a former CNN journalist.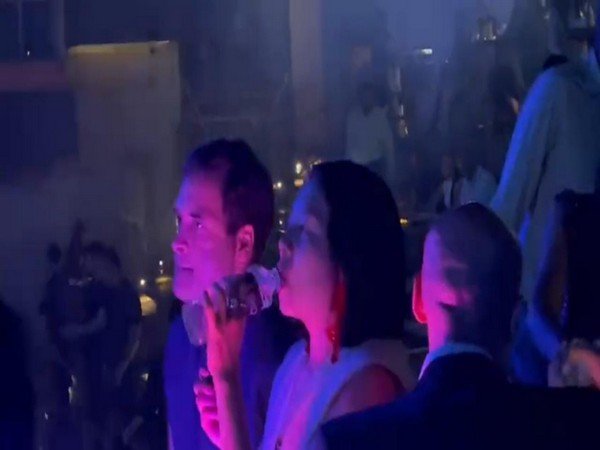 New Delhi: A viral video of former Congress president Rahul Gandhi partying at a night club in Kathmandu on social media has triggered a war of words between leaders of both BJP and Congress.
BJP's IT in-charge Amit Malviya attacked Congress leader claiming that he can be consistently seen partying. Malviya tweeted, "Rahul Gandhi was at a nightclub when Mumbai was under seize. He is at a nightclub at a time when his party is exploding. He is consistent. Interestingly, soon after the Congress refused to outsource their presidency, hit jobs have begun on their Prime Ministerial candidate…"
In a barrage of tweets over Rahul Gandhi's viral video, BJP leaders and supporters on social media platforms, were seen taking shots at the Congress leader.
BJP national spokesperson Shehzad Jai Hind tweeted, "Rajasthan burns but RAHUL GANDHI prefers partying over his own party !! He tweets about various crisis in India but prefers bars over Bharat ke log! Rahul is not even a part time politician but a party time politician ! Not the first time .. remember his party mode post 26/11."
Hitting back on BJP's allegations, Congress general secretary Randeep Surjewala said that visiting a friendly nation and attending a wedding ceremony is not a crime. Prime Minister Narendra Modi made a surprise visit to Pakistan in 2015 to attend the wedding ceremony of Nawaz Sharif's daughter. Rahul's visit is less egregious than Modi's tour.
"He (Rahul Gandhi) has not visited Pakistan as an uninvited guest to attend a wedding and to cut a cake with the then Prime Minister. We even know what happened in Pathankot," Surjewala said.
He added that Gandhi is on Nepal visit to attend a journalist's wedding. Nepal is a friendly country hence this is not a crime. Maybe the PM and BJP will soon decide it's a crime to participate in weddings of friends and family members," he added.