Pervez Musharraf, 78, who self-exiled in Dubai, had ruled Pakistan from 1999 to 2008. He had come to power by removing the then prime minister Nawaz Sharif.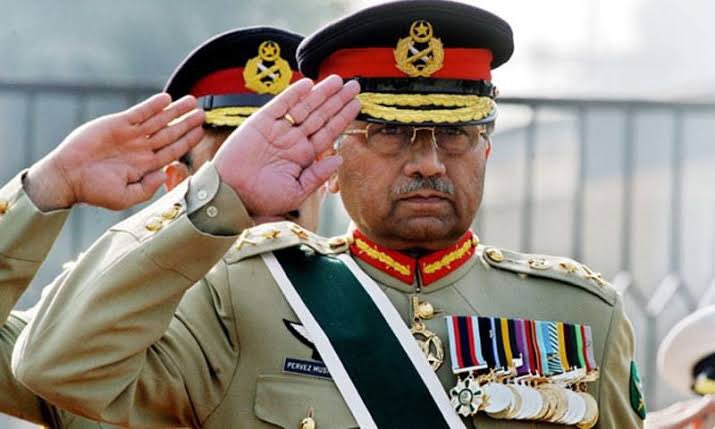 New Delhi: Former Pakistan President Parvez Musharraf, who has been living in Dubai, has reportedly wished to spend remaining life in his native country. As per the reports, the self-exiled former military head is in Dubai since 2016 and is all set to return to his country in near future.
It has also been reported that Musharraf, who is in hospital for almost three weeks after deteriorating his health condition, does not want any obstacle in his return and his close aides are in touch with the government authorities to remove if any.
On June 10, a tweet from the official handle of former Pakistan President Pervez Musharraf had clarified that he is not on ventilator and has definitely not passed away, as claimed by the rumours doing rounds on social media platforms.
The tweet had read, "Message from Family: He is not on the ventilator. Has been hospitalized for the last 3 weeks due to a complication of his ailment (Amyloidosis). Going through a difficult stage where recovery is not possible and organs are malfunctioning. Pray for ease in his daily living."
Also Read: 'Not on ventilator': Message from Pervez Musharraf's family debunks death rumors
Pervez Musharraf, 78, who self-exiled in Dubai, had ruled Pakistan from 1999 to 2008. He had come to power by removing the then prime minister Nawaz Sharif.
Pervez Musharraf was born on August 11, 1943 and was a four-star general of the Pakistani Army. He went on to become the 10th Pakistan President after the successful military takeover of the government in 1999.
Born in Delhi during the British rule in India, Pervez Musharraf was later raised in Karachi and Istanbul. He studied mathematics at the Forman Christian College in Lahore and was also educated at the Royal College of Defence Studies in the United Kingdom. Pervez Musharraf entered the Pakistan Military Academy in 1961 and was commissioned to the Pakistan Army in 1964 and had played an active role in the Afghan Civil War.
From September 2001 until his resignation in 2007 from the military, Musharraf's presidency was affected by scandals relating to nuclear weapons, which were detrimental to his authoritative legitimacy in the country and in the international community. In October 2001, Musharraf ordered a sting operation led by the FIA to arrest two physicists — Sultan Bashiruddin Mahmood and Chaudhry Abdul Majeed — for their supposed connection with the Taliban after they secretly visited Taliban-controlled Afghanistan in 2000.
By August 2007, polls showed 64 percent of Pakistanis did not want another Musharraf term. Controversies involving the atomic issues, Lal Masjid incident, the unpopular War in North-West Pakistan, the suspension of Chief Justice Iftikhar Muhammad Chaudhry, and widely circulated criticisms from rivals Benazir Bhutto and Nawaz Sharif, had brutalized the personal image of Musharraf in public and political circles.
On October 2, 2007, Musharraf appointed General Tariq Majid as Chairman Joint Chiefs Committee and approved General Ashfaq Kayani as vice chief of the army starting 8 October. When Musharraf resigned from military on 28 November 2007, Kayani became Chief of Army Staff.
On August 18, 2008, Pervez Musharraf announced his resignation. On the following day, he defended his nine-year rule in an hour-long televised speech. However, public opinion was largely against him by this time. A poll conducted a day after his resignation showed that 63% Pakistanis welcomed Musharraf's decision to step down while only 15% were unhappy with it. On November 23, 2008, he left for exile in London where he arrived the following day.
The Theorist is a mainstream website which contains national and global news with methodical approach. The Theorist has a motive to serve credible news, views & analysis to its readers and to share information which are important for them. The Theorist has a team of writers, photographers and correspondents across the country and abroad as it believes to deliver a quality product with originality and power of effective journalism.