4 sewerage management projects approved for UP worth Rs 308.09 crore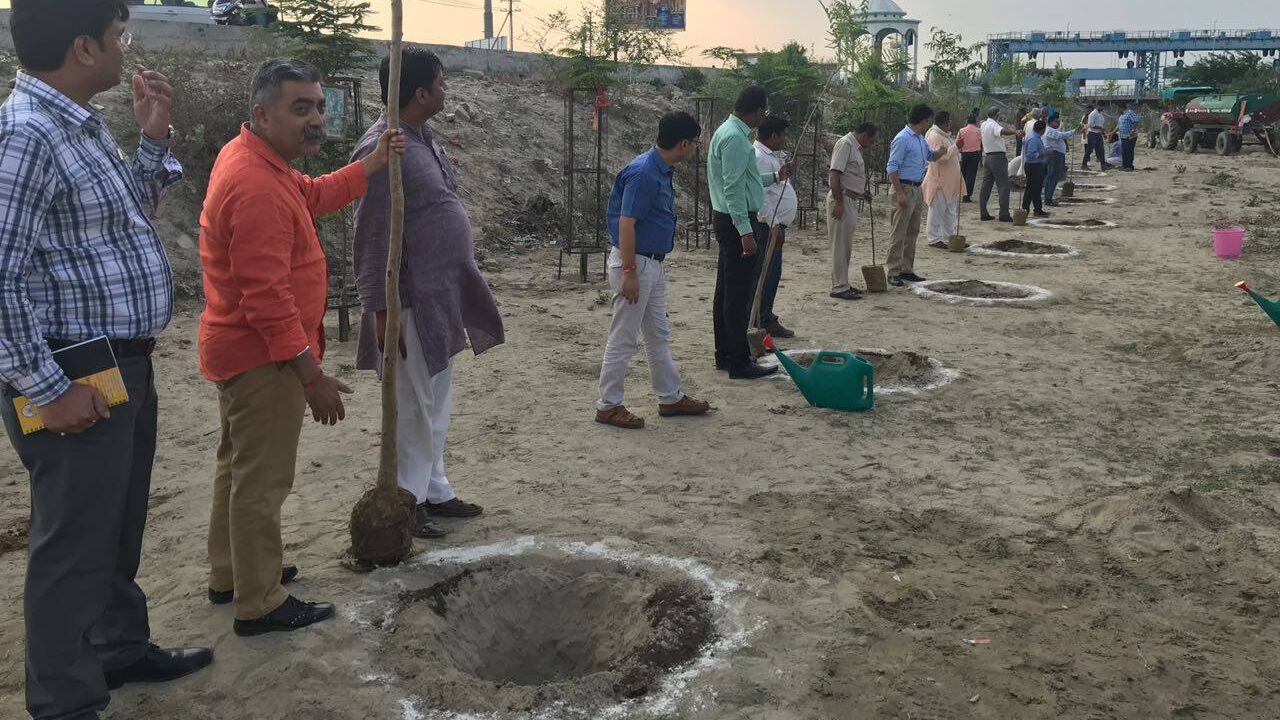 New Delhi: The Executive Committee of National Mission for Clean Ganga (NMCG) has approved 14 projects pertaining to sewerage management, industrial pollution abatement, biodiversity conservation, afforestation, river front development and decentralized wastewater treatment were approved at a total estimated cost of approximately Rs 1145 crore. These include eight projects of sewerage management in five main stem Ganga basin states – Uttarakhand, Uttar Pradesh, Bihar, Jharkhand and West Bengal.
As far as sewerage management is concerned, four projects in Uttar Pradesh were approved including tapping of Assi drain in Varanasi by constructing a 55 MLD Sewage Treatment Plant (STP) and other works costing Rs 308.09 crore. The project was sanctioned with the objective of achieving zero untreated discharge from three drains– Assi, Sanme ghat and Nakhha. O
ther projects include construction of 13 MLD STP, renovation of existing structures etc. in Vrindavan City costing Rs. 77.70 crore, construction of 12 MLD STP, laying of interception and diversion (I&D) network etc. in Kosi Kalan town in Mathura district costing Rs. 66.59 crore and six MLD STP, laying of I&D network etc. in Chhata town in Mathura district. The above projects in Mathura-Vrindavan envisage to intercept and divert 2, 1 and 11 drains respectively that have their outfall into Kosi drain, which ultimately discharges into River Yamuna at Mathura. All the above projects are inclusive of Operation and Maintenance of the assets for 15 years.
One project each of sewerage management has also been approved for Uttarakhand, Uttar Pradesh, Bihar and Jharkhand including construction of two STPs including necessary ancillary infrastructures, SCADA and online monitoring system in Ramgarh town, Jharkhand costing Rs 284.80 crore, construction of 50 MLD STP, renovation of existing structures etc. in Keorapukur, West Bengal costing Rs 67.06 crore.
The project in Bihar at an estimated cost of Rs 47.39 crore consists of two STPs (2.5 MLD on River Harbora and 4.5 MLD on Belwa Sathi canal), I&D networks and intake wells. A project for construction of 13 MLD STP and other works was also approved in Sapera Basti, Dehradun, Uttarakhand costing Rs 74.38 crore. This project will stop the untreated sewage from flowing into River Sushwa.
A project for establishment of four Biodiversity Parks in four districts of Uttar Pradesh – Hapur, Bulandshahar, Badaun and Mirzapur – has also been approved at an estimated cost of Rs. 24.97 crore. All four locations are situated along the Gangetic floodplains. The proposed parks are part of Reserve Forests along Gangetic floodplains and will play key role in river restoration and conservation of biodiversity. The details of the Biodiversity Parks are Mohanpur Biodiversity Park in Mirzapur, Ramghat Biodiversity Park in Bulandshahar, Alamgirpur Biodiversity Park in Hapur and Ujhani Biodiversity Park in Budaun.
These sites are rich in floral and faunal diversity and has heterogeneous habitat. On restoration, the biodiversity would further enrich with biomass, flow regime, climate resilience and enhancement in livelihood in Ganga river basin.
Under the Afforestation component, a project at an estimated cost of Rs 1.56 crore was approved for the State of Jharkhand.
For River Front Development, a ghat development project in Jaunpur district of Uttar Pradesh was also approved at an estimated cost of Rs 5.07 crore. The location of the project is an important pilgrimage site attracting lots of people during festive seasons to taking a holy dip in River Gomti, a tributary of River Ganga. The project includes construction of 4m wide walking promenade connecting Hanuman Ghat with Sadbhavna Bridge, ghat steps, landscaping, toilet blocks etc. Another project for the construction of electric crematorium at Kaliganj, Murshidabad, West Bengal costing Rs. 4.14 crore was also approved.