Although most of the havelis of Simultala are now dilapidated, some still have the grand effect etched on the walls and house tourists.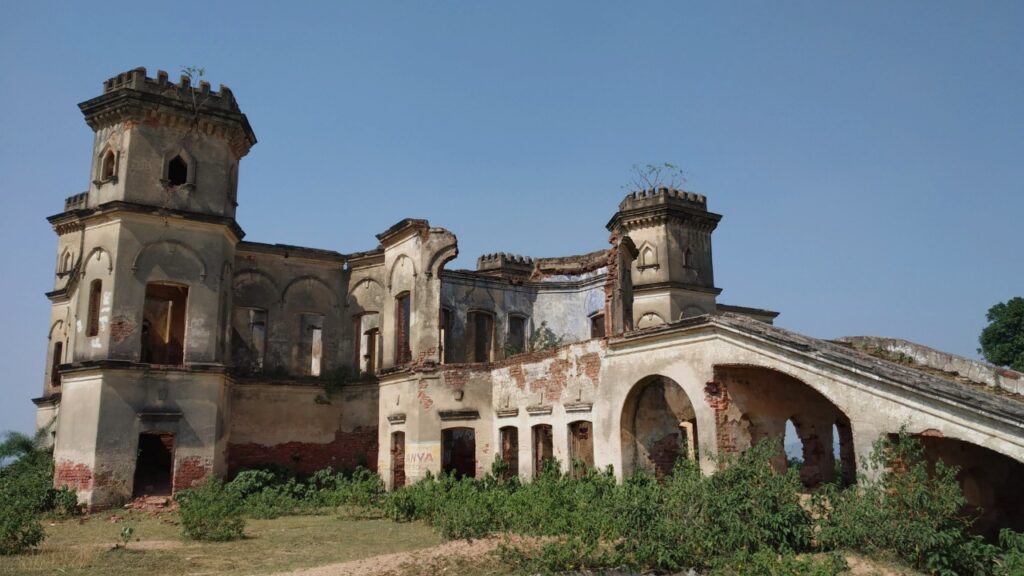 Kolkata: If you are a fan of old Bollywood movies then you are probably familiar with the term "hawa paani badalna (to move away from one's house and live somewhere else to rejuvenate)" and for the people of Kolkata, Simultala, a small hamlet in Bihar, which is also known as the mini Shimla of Bihar, has been serving as a quick getaway since ages.
However, Simultala, the natural health resort, has now taken a backseat with the present generation probably preferring fancier places. Being an old soul, I thought of paying a visit to this hamlet just to spend some time alone for a couple of days. I wanted to see how the erstwhile land of the zamindars treated me and even before I begin, let me tell you, I was bowled by the beauty, the treatment I received from the people and the simplicity of Simultala.
My obvious choice of train was the Mokama passenger, now an express train, from Howrah Station at 11.30 pm. When the train came to a screeching halt at Simultala station it was 6 am by my watch and the early morning misty, chilly winter wind of November said "Welcome to Bihar".
The station is small since not many trains stop here and I realised I was just the third person to deboard the train. A few steps and I was outside the station premise when a smiling rickshaw-puller came up to me asking, "Babuji ko kahan jana hai? (Where do you want to go?)"
Since visiting Simultala was totally unplanned and I wanted to see how it must have been in the years when there were no phones, I had not booked any hotel. "Kuch rehne ka intezaam ho jata do-teen dino ke liye toh… (If you could arrange an accommodation for me for a few days…)" I could barely finish before the man, as if waiting to say it, gleefully blurted out "Chaliye babuji (Let's go)."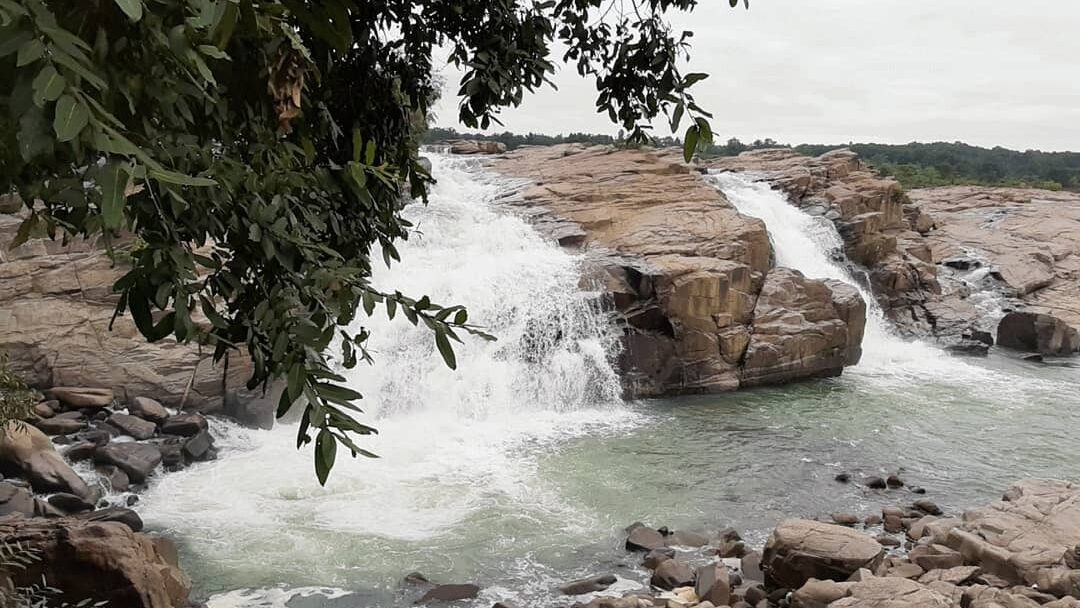 Simultala was just waking up when the rickshaw veered onto the kachha sadak (unmetalled road) after leaving the station premises. Miles away from the hustle bustle of the city, Simultala can probably offer one of the purest forms of lifestyle. The men sipping through their morning cups of chai, the women engaged in daily chores and the cattle lazily grazing in the fields; these images, for an average city-dweller like me, is heaven. We long for it. We yearn for it.
Also Read: Icche Gaon — In the abode of cinchona plantations and leopards
For the next three days, my stay was arranged at an old farm house or haveli. Although most of the havelis are now dilapidated, some still have the grand effect etched on the walls and house tourists.
Simultala does have a couple of spots to see but if you are on a leisure trip, it is advisable to make it a must to walk around the place. I wanted a mix of both so the day I reached, I kept it for brisk walks around the town and thank God I did so.
After indulging in rabri and jalebi while I was giving in to my usual habit of conversations with strangers, I met Dubeyji, a teacher at the local school, who offered to show me around the next two days.
The next morning, when the birds were still singing to the dawn, Dubeyji arrived on a two-wheeler to take me to his home for breakfast and gave me a fair warning — "Aaj ka safar lamba rahega (It will be a long day)." After a sumptuous breakfast, we headed to Lattu Pahar and from there to the Rajar Bari, the house of a famous zamindar who had received the title of Raja. The haveli, although now in ruins, still tells tales of its wealth through its tattered but grand architecture. From the haveli we headed to Soikitia, Haldi Jharna (a waterfalls that is now a part of Jharkand) and a few other places.
The next day was kept for the Usri Falls, around 100 km from Simultala and although I had the kind luck of Dubeyji, you can hire a car and reach there but don't miss it. On the laps of natural beauty, the Usri falls in Jharkhand's Giridih is simply mesmerising. Although a spot crowded by people from the vicinity, I was lucky to have gone there on a weekday and dipping in the small puddle of water was unlike any experience I had had till then. The experience was so soothing that I didn't wish to leave the water. But as they say, all good things must come to an end. And so did the trip.
If you are looking for a simple life, want to experience what it is like away from the city, then Simultala, the mini Shimla of Bihar is a place you should not miss out. Although the place is unable to offer an extravagant stay, what it can offer is a soulful experience and a lesson that life can also be led in a simple manner.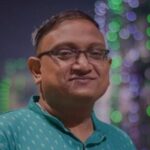 (Victor Das is a businessman and a passionate solo traveller, in his words peshe se baniya, dilse banjara!)