the Queen's eldest son, Charles, 73, has reportedly succeeded as king immediately.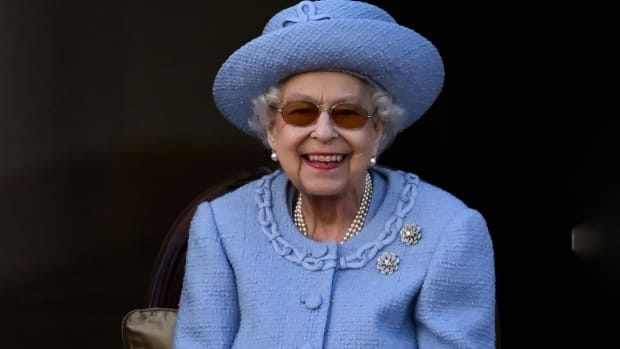 New Delhi: Britain's longest-reigning monarch Queen Elizabeth II passed away on Thursday. She was 96. She is survived by son Prince Charles, grandsons William and Harry besides other family members. When the Queen breathed her last, her family was present at Balmoral retreat, a place in the Scottish highlands.
In June this year, the monarch family had celebrated the Queen's Platinum Jubilee to mark 70 years of service to the nation. The Queen's eldest son, Charles, 73, has reportedly succeeded as the king.
In the morning, it was reported that Queen Elizabeth II was under medical supervision at Balmoral after doctors became "concerned" about her health.
A statement released by the Buckingham Palace had said, "Following further evaluation this morning, the Queen's doctors are concerned for Her Majesty's health and have recommended she remain under medical supervision."
"The Queen remains comfortable and at Balmoral," the statement had added. The announcement about the Queen's ailing health chad come after she withdrew herself from a virtual Privy Council on Wednesday after doctors advised her to take rest.
As soon as the news spread, newly-appointed Prime Minister Liz Truss said the "whole country" would be "deeply concerned" by the news. "My thoughts – and the thoughts of people across our United Kingdom – are with Her Majesty The Queen and her family at this time," Truss added.
Liz Truss, who had defeated Rishi Sunak in the UK prime ministerial race by a huge margin, on Tuesday became the new Prime Minister. Her formal appointment came after being appointed by Queen Elizabeth II during an audience at her Balmoral estate in Scotland.
In a statement released by Royal officials, Truss was shaking hands with Queen Elizabeth II which formalises her appointment as new British Prime Minister. Earlier the outgoing PM Boris Johnson submitted his resignation.
Meanwhile, Indian Prime Minister Narendra Modi took to Twitter and said, "Her Majesty Queen Elizabeth II will be remembered as a stalwart of our times. She provided inspiring leadership to her nation and people. She personified dignity and decency in public life. Pained by her demise. My thoughts are with her family and people of UK in this sad hour."
In a separate tweet, Modi shared two photographs with Queen Elizabeth II and wrote, "I had memorable meetings with Her Majesty Queen Elizabeth II during my UK visits in 2015 and 2018. I will never forget her warmth and kindness. During one of the meetings she showed me the handkerchief Mahatma Gandhi gifted her on her wedding. I will always cherish that gesture."