In the presence of Amit Shah, 9,298 kg of seized narcotics worth Rs 1,235 crore were destroyed.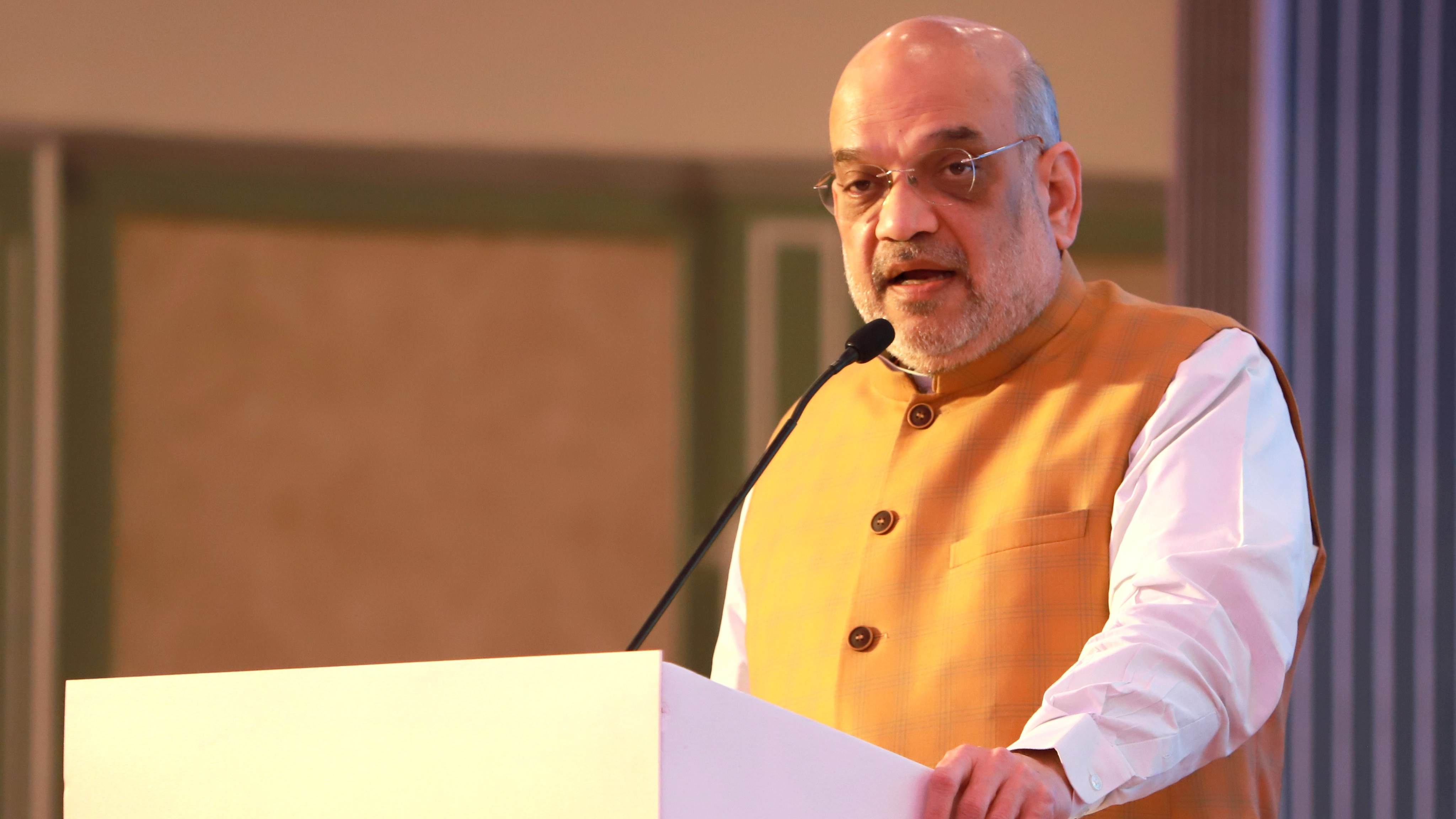 Bengaluru: Union Home Minister and Minister of Cooperation Amit Shah on Friday chaired the Regional Conference on 'Drug Trafficking and National Security' in Bengaluru today.
The conference was attended by representatives from five southern states and three union territories. In the presence of Shah, 9,298 kg of seized narcotics worth Rs 1,235 crore were destroyed. Apart from this, a Memorandum of Understanding was also signed between the Rashtriya Raksha University and the Government of Karnataka to open a new campus of the University at Shivamogga.
In his address, Shah said that the Government of India under the leadership of Prime Minister Narendra Modi has adopted a policy of zero tolerance against drugs to make a drug-free India. He said that under Azadi Ka Amrit Mahotsav, during the 75-day campaign starting from June 1, 2022, a target was set to destroy 75,000 kg of narcotics. But, under the leadership of Modi, a total of 5, 94,620 kg of narcotics worth Rs 8,409 crore have been destroyed so far, overachieving the target manifold. Out of the total narcotics destroyed so far, 1,29,363 kg worth Rs 3,138 crore have been destroyed by NCB alone.
Shah said that on the directions of Modi, the Ministry of Home Affairs has adopted a three-pronged approach to crackdown on narcotics. This three-pronged approach includes strengthening institutional structures, empowerment of all agencies related to control of narcotics and strengthening the coordination among them and launching an awareness campaign.
He said that the problem of drug trafficking is not related to a state or the Centre alone but a national problem and the efforts to deal with it should also be national and unified. He said that the fight against drugs is to be fought not only by the government but also by people. To deal with this issue, he also stressed on the need to organize District-level and State-level NCORD meetings regularly.